coGalleries belongs to the leading emerging art galleries in Berlin's vibrant art center Berlin-Mitte. We host regular exhibitions of emergent Berlin artists, of guests from our artists in residence program.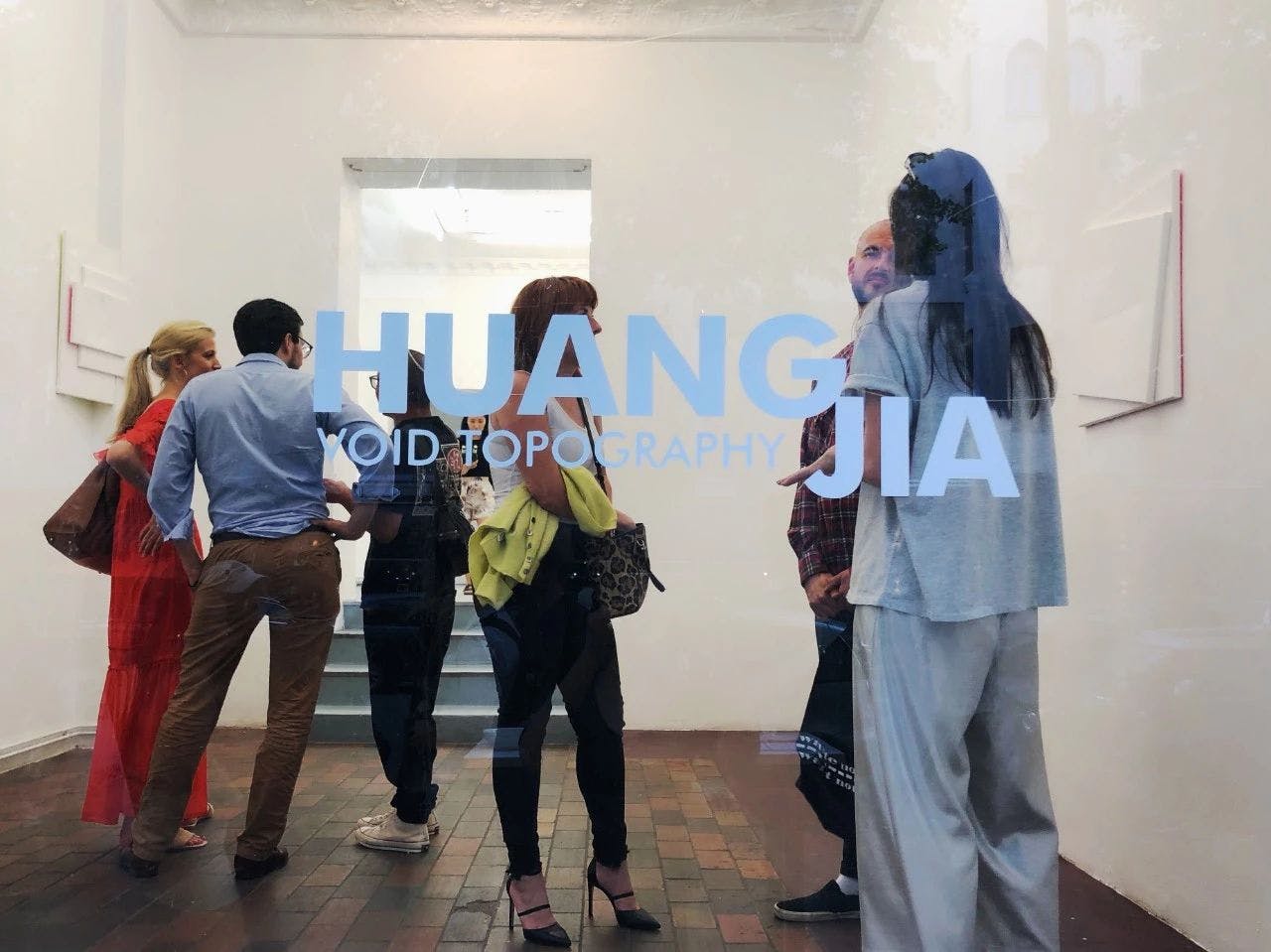 Recent exhibitions at coGalleries:
Gargantua by George Hambov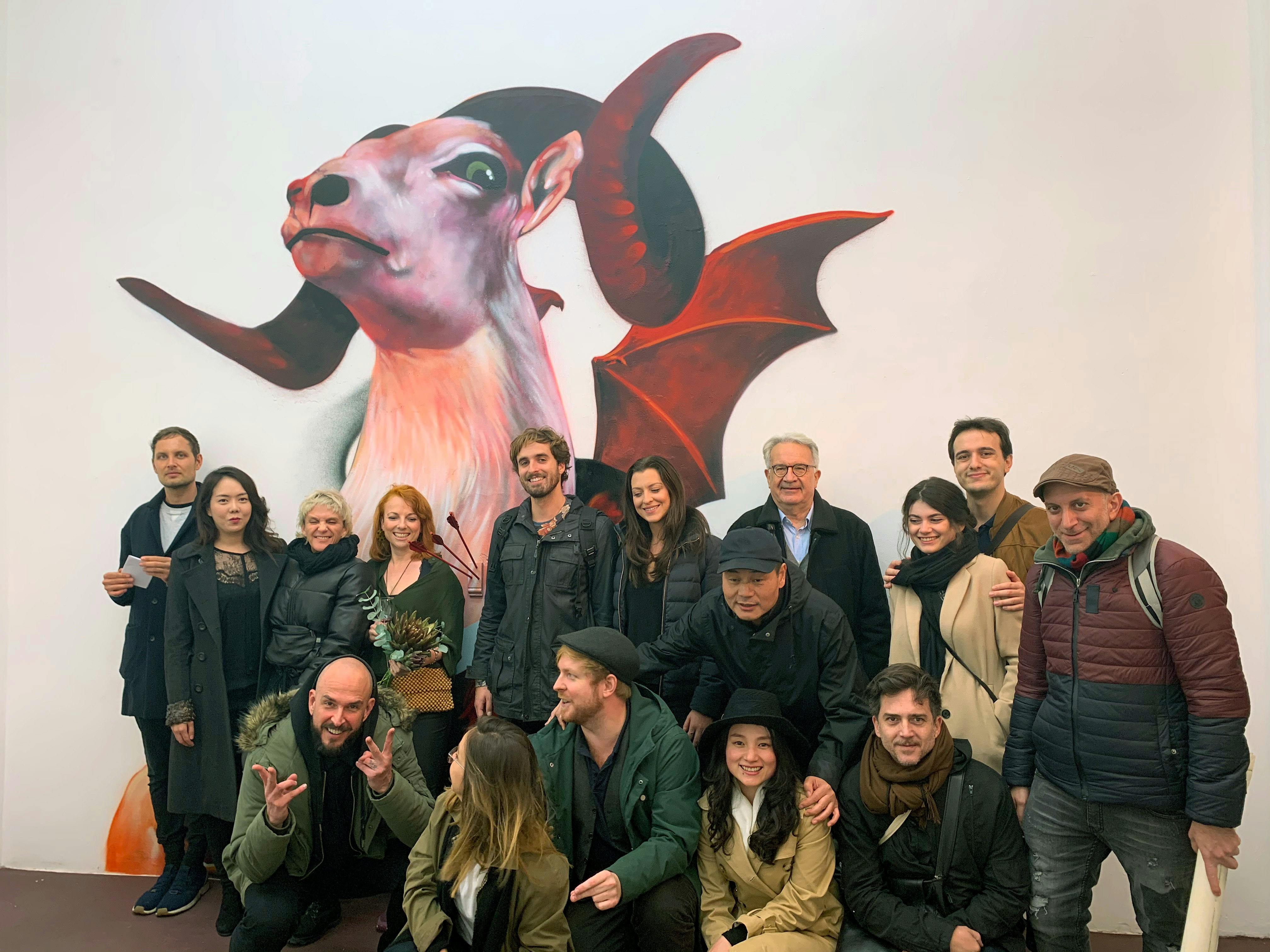 Gargantua by George Hambov
GARGANTUA is a mixed media gateway to an all-encompassing view of life: a fauna based metaphor for the world we live in and the effects of the anthropocene. George predominantly approaches work with a street art perspective with an underpinning of re-contextualization, which is coming from years of skateboarding transforming his physical interactions into a new visual alchemy.
Precārius by Talitha Maranila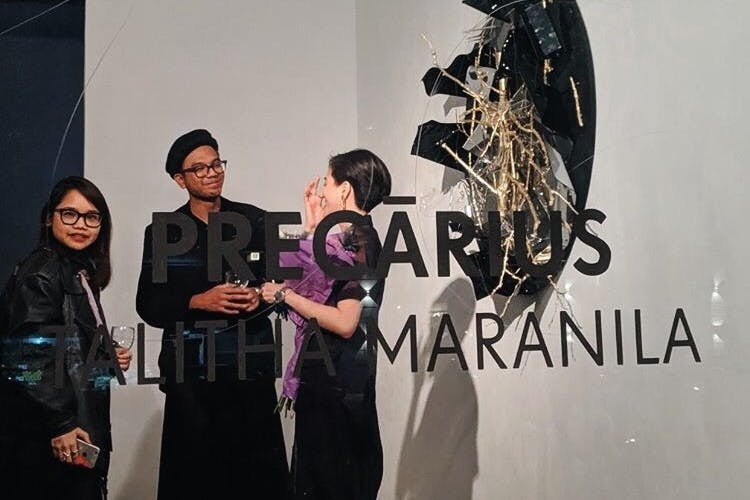 "Precārius" by Talitha Maranila
Inspired by her javanese roots, recent coGalleries International Residency artist Talitha Maranila explores the world crossing the borders of genre and paradigm. Her exhibition Precārius took a critical view on spirituality as well as science by investigating and questioning the structures of our reality and reflecting on the concept of philosophy, time and space. Precārius was a reflection on the irony of humankind and the allegories provided by nature and humanity from multifaceted perspectives.
www.talithamaranila.com

Void Topography by Huang Jia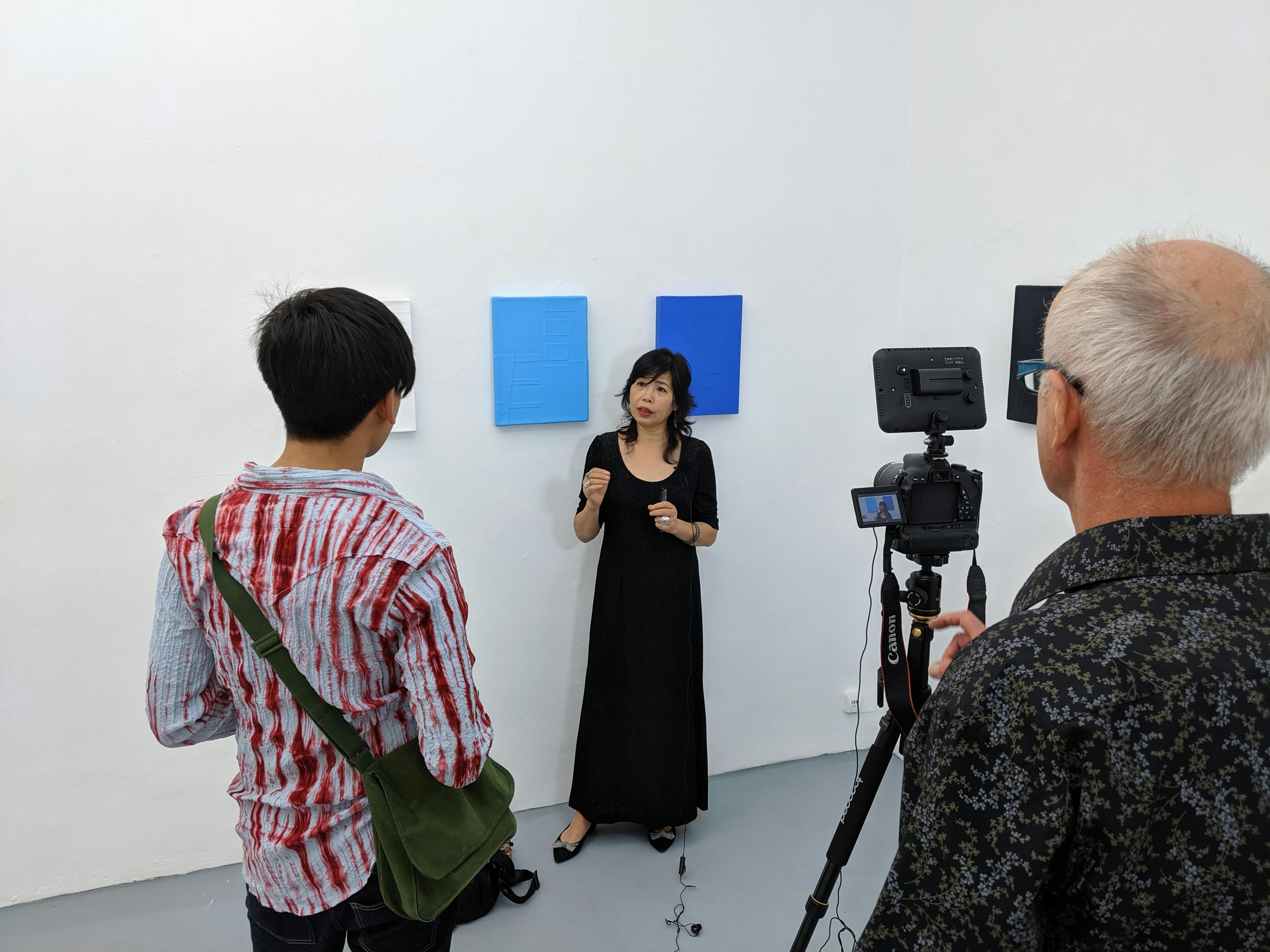 Void Topography by Huang Jia
Our former resident Huang Jia is the representative of minimalist conceptual painting in China. From figurative to minimalist, Huang Jia is combining basic concave and convex forms in differing permutations. With her exhibition she attempted to demonstrate, that varying psychologies and the collective unconsciousness can be transmitted through the simplest visual symbols. Homochromous, geometric, minimalist and calm, her work nevertheless conveys a warmth, a softness and overall a touching sense of humanity.
Repetitions by Andrea Myers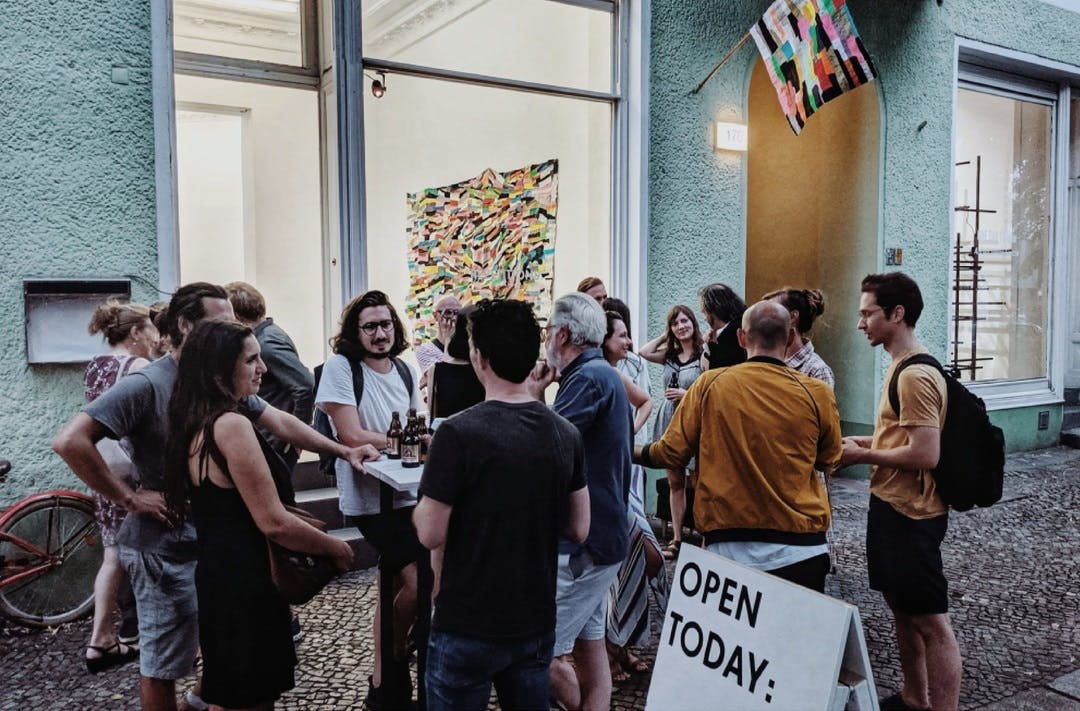 Repetitions by Andrea Myers

Andrea Myers did her residency at coGalleries in July, 2019.
"The wall- based fabric formations emulate soft brick walls, moving, transforming, softening from and against the surface of the wall and space in which they are installed. The dichotomy between "old" and "new" and "East" and "West" in Germany can be metaphorically applied to these textile formations. The resulting textile works evoke a human softening of the walls, removing the rigid, cold structure of the implied brick wall and replacing it with gestural, tactile movement. Colors are a crucial part of Andrea's works, which have been influenced by the repetitions of architectural patterns, urban infrastructure and the colors in the city's landscape."

More information about Andrea Myers
www.andreamyersartist.com

——————————