The coGalleries artist residency Berlin aims at stimulating exchange between international artists, curators, art organisations and art institutions. The program creates conditions for artists to succeed by offering professional support with networking, production, and presentation of their work. Depending on the type of artist's residency it either ends with a solo exhibition in our art gallery, located in the center of Berlin's famous gallery district or with a major studio presentation.
Our Studio Loft
Residents will have 24/7 access to our 160 sqm artist studio loft, depending on the project we also have other, smaller neighboring private studios. The facilities are filled with natural light and the studio loft is equipped with a beautiful kitchen, bathroom, large work tables, and a cozy lounge area. The studio is a shared work-space, allowing for peer-to-peer exchange and potential collaborations between artists, researchers and curators.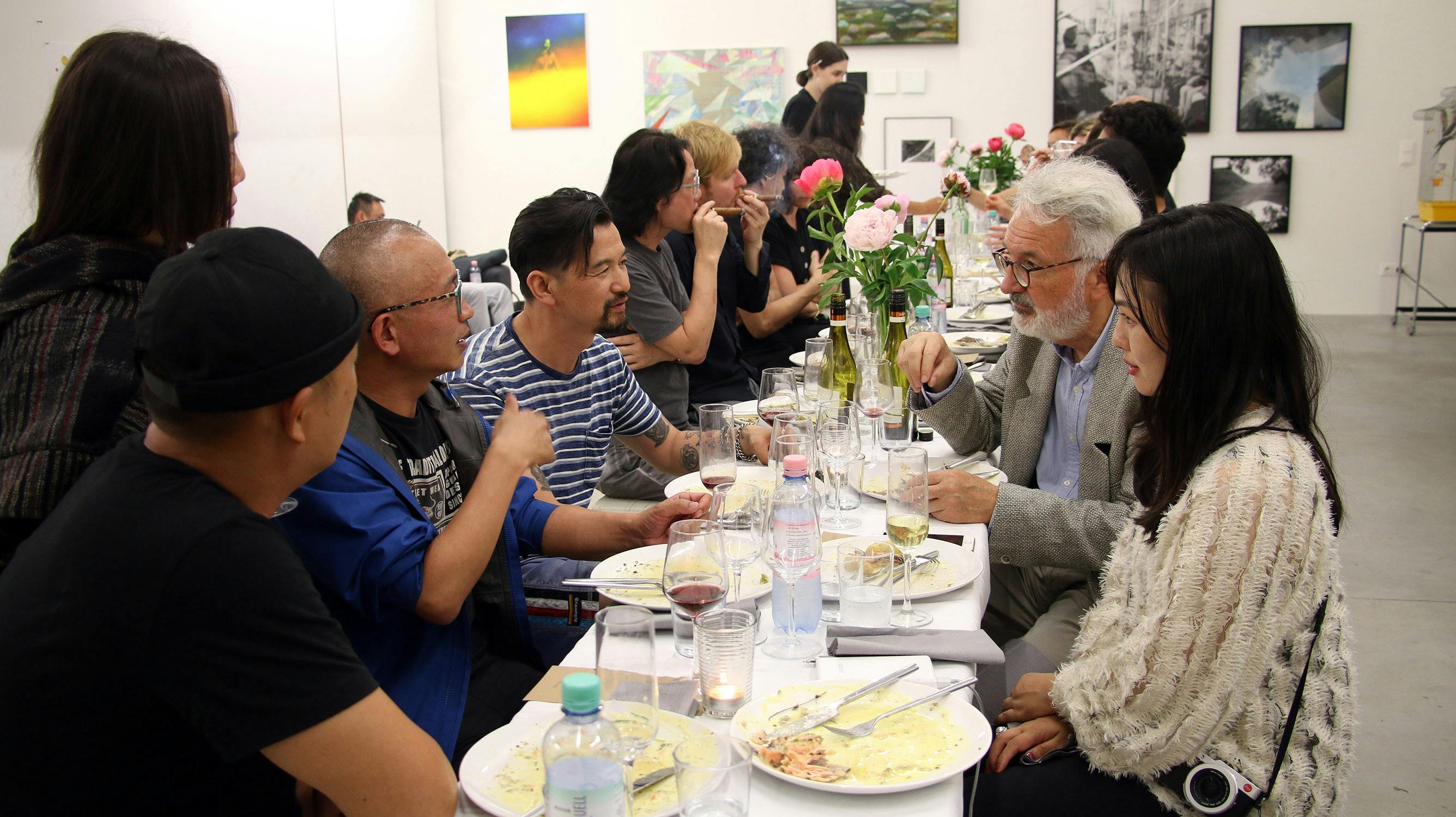 Residency Event with guests from the art world
Located in vibrant east Berlin, the studio is part of the art compound FAHRBEREITSCHAFT, a dynamic environment surrounded by the work-spaces of emerging and established artists. The studio neighbours one of Berlin's leading contemporary private art collections, "Haubrok Collection", a fine art printing studio "Artificial Image" and Berlin's finest art framer "Bilderrahmen Neumann". Furthermore, the compound houses several cultural and creative companies, a cnc woodworkshop, a boat builder, carpenters, architects, interior designers, a car repair shop, a corporate fashion company, a professional music studio and a dance company. Our Berlin artist residency studio is just a 20 minute tram ride from our gallery space in the center of Berlin-Mitte.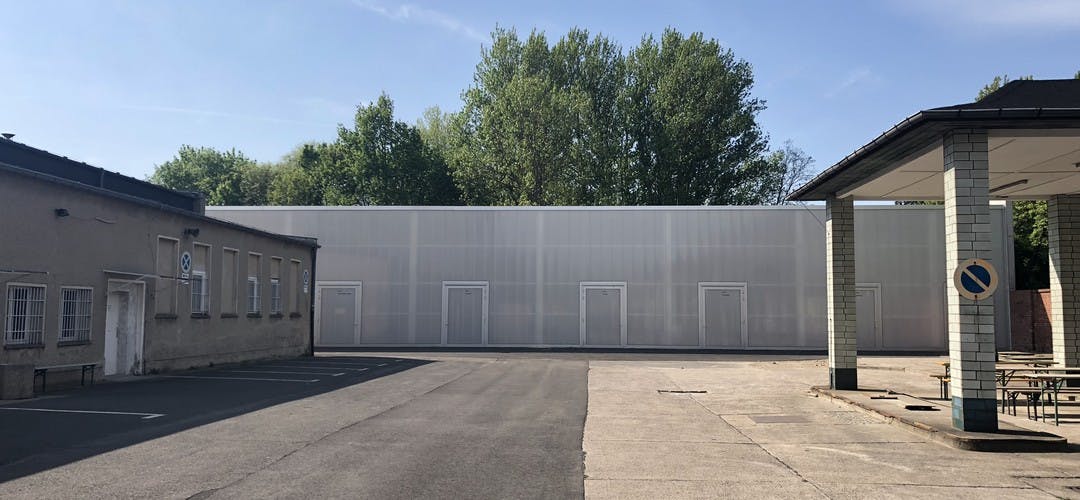 Our Studio at FAHRBEREITSCHAFT, Haus Riegel - a new building by well-known artist and architect Arno Brandlhuber
Collaborations
We work closely with partnering galleries, public institutions, foundations, curators, art advisors, art organisations and visual artists within the field of contemporary arts throughout Europe, Africa, China, Brazil, USA and the Middle East. Further down the page you can find updated open call postings for our international residency and partnering open calls. Artists participating in our artist residency become part of our circle of friends and collaborators. We always support and try to find other opportunities after the residency, make introductions and include in future coGalleries and partners projects.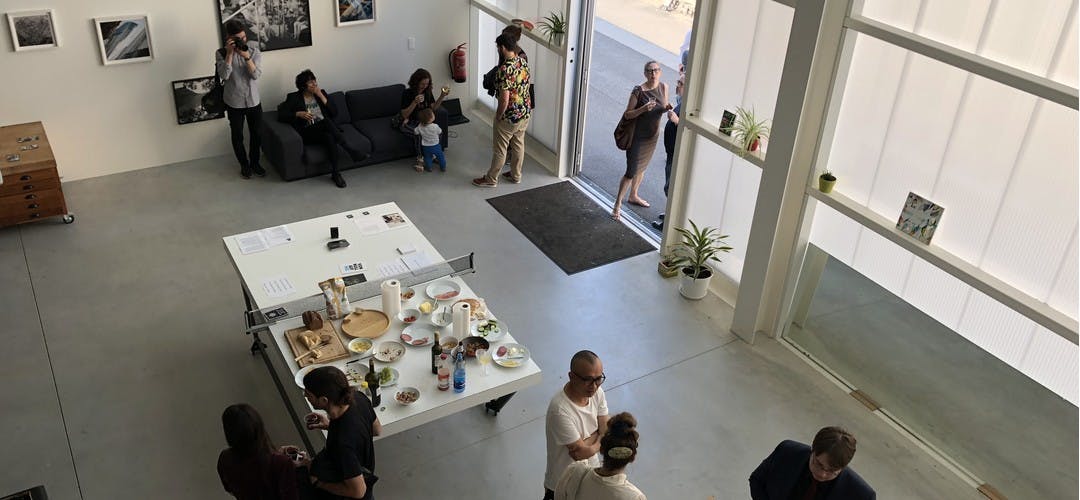 Open Studio day for art enthusiasts in our studio loft 
How we support our residents
Principally, we do our very best to support the residency artists as good as possible. Of course the quality of the collaboration will be strengthened by proactive artists who put effort in interacting with us during their stay.
Residency artists will meet insiders of the art world through a series of external studio visits, gallery tours, panel discussions, portfolio viewings, openings, and other art-related events. Depending on the project, we will seek opportunities for any of our selected residents to work with our partnered exhibition spaces in Berlin and other cities. Each artist in residence is given the opportunity to present their work in a solo exhibition at our gallery space and at a private open studio event or a studio dinner. The open studio event will be scheduled during the residency, the final solo exhibition towards the end of the resident's stay.

Besides that, we support each resident in finding further opportunities in other group shows during the residency program or afterwards. Residence activities such as artist-led workshops, studio visits, video screenings, artist talks, and performances can be hosted in either our gallery space, our studio loft or a partnering institution or art space. We ensure that our residents gain insight and connections into Berlin's vibrant art scene.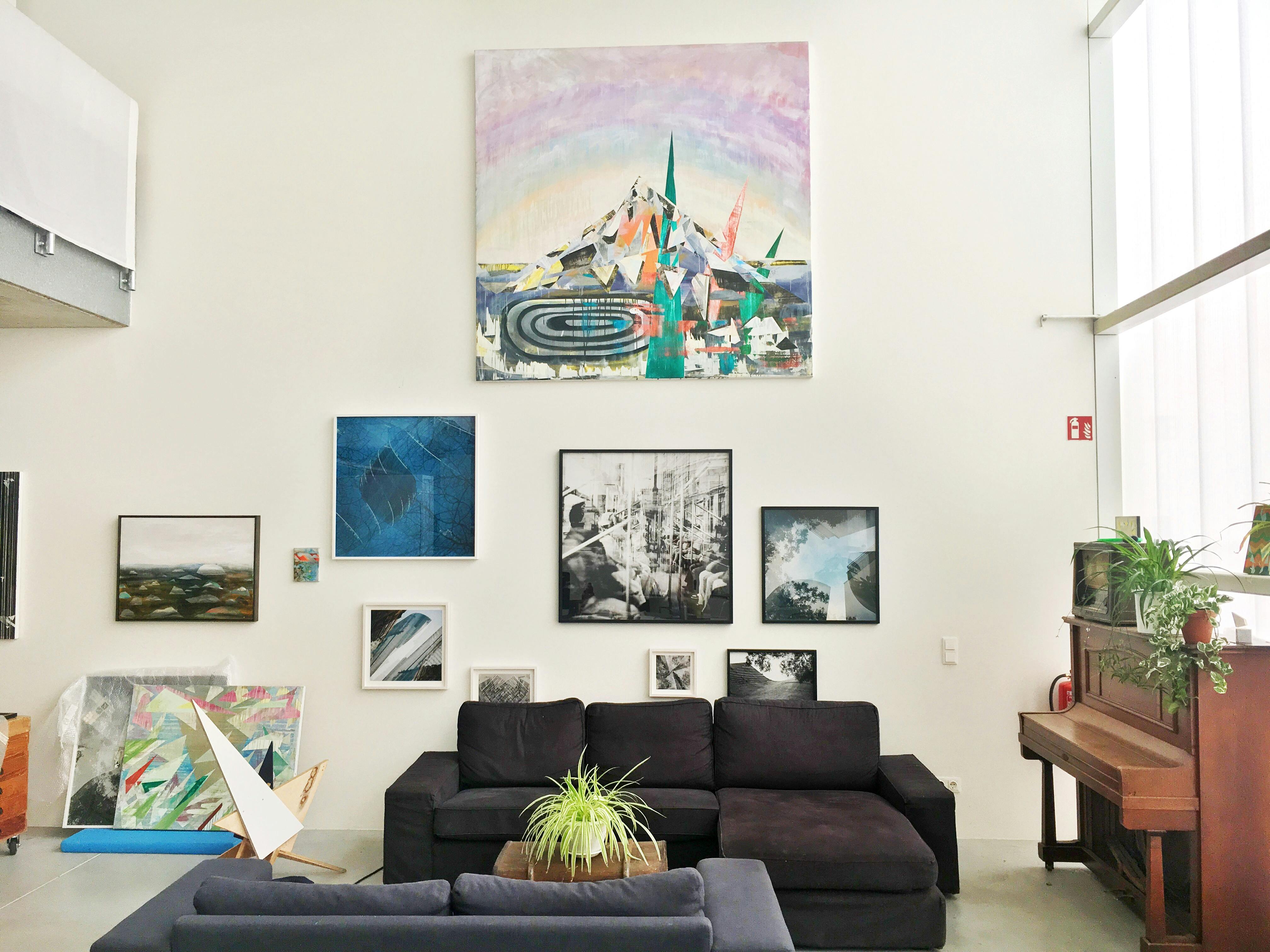 We are looking for inspiring and professional artists, researchers, and curators to support the residents' projects through meaningful discussion, critical feedback, and curatorial suggestions. coGalleries works to broaden its local and international network through these personal interactions. We assist residents in realizing artistically and technically complex projects and provide them a support base by helping with translations, sales, promotion and organisation. We like to emphasize that we don't run the residency program to make a profit as the fee is used to cover part of the costs we have while providing the program. (rents, staff, pr costs, opening ceremonies etc.)
All studios are equipped with high speed internet, a printer, and all necessary tools for working with wood, clay, paper, etc. (the materials themselves are not included).
Type of artists and media we are scouting for
We would like to emphasize that we are looking for professional international artists to collaborate with. Our team has a long track record in commercial and non-commercial practices. However, with our artist in residency program, we strive to boost artistic careers and provide value and connections. coGalleries connects to art professionals, curators, and artists to offer support and feedback and to foster new connections for all of us. Artists will become part of Berlin's international arts community and gain sight in the Berlin art world and beyond.
We explicitly do not focus on any particular media, but rather on encouraging conversation, dialogue and exchange across disciplines. We accept artists from a range of backgrounds such as painting, sculpture, photography, urban art, installation, performing arts, video, literature, research-based practices, as well as curatorial projects. Artist collectives and groups are also encouraged to apply. We welcome applications at all times, as residents are accepted on a rolling basis. The primary languages during the artist residency are English and German, but we also handle fluently Spanish, Portuguese, and Chinese.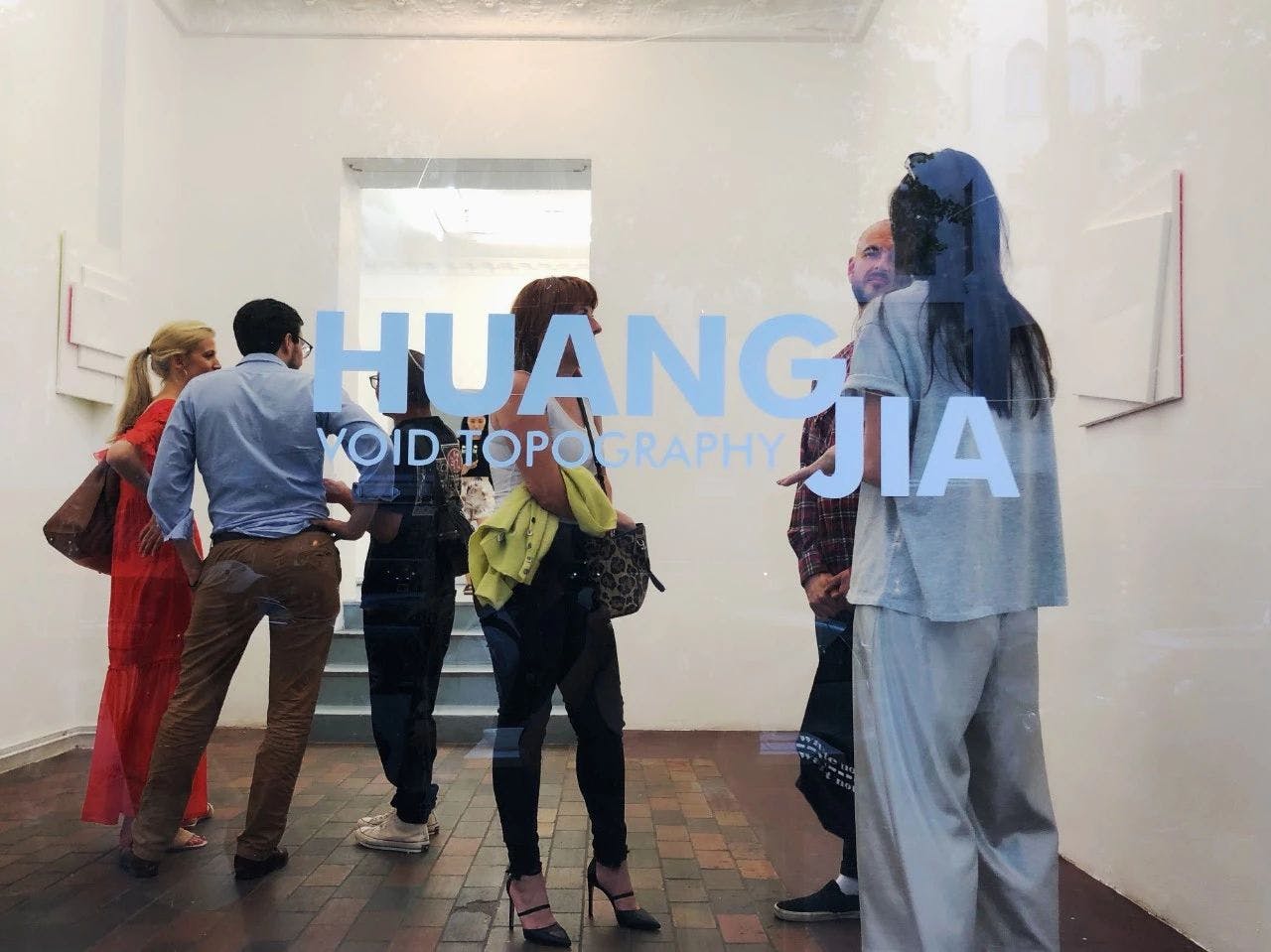 Master Residency Solo Exhibtion by Huang Jia at coGalleries Berlin-Mitte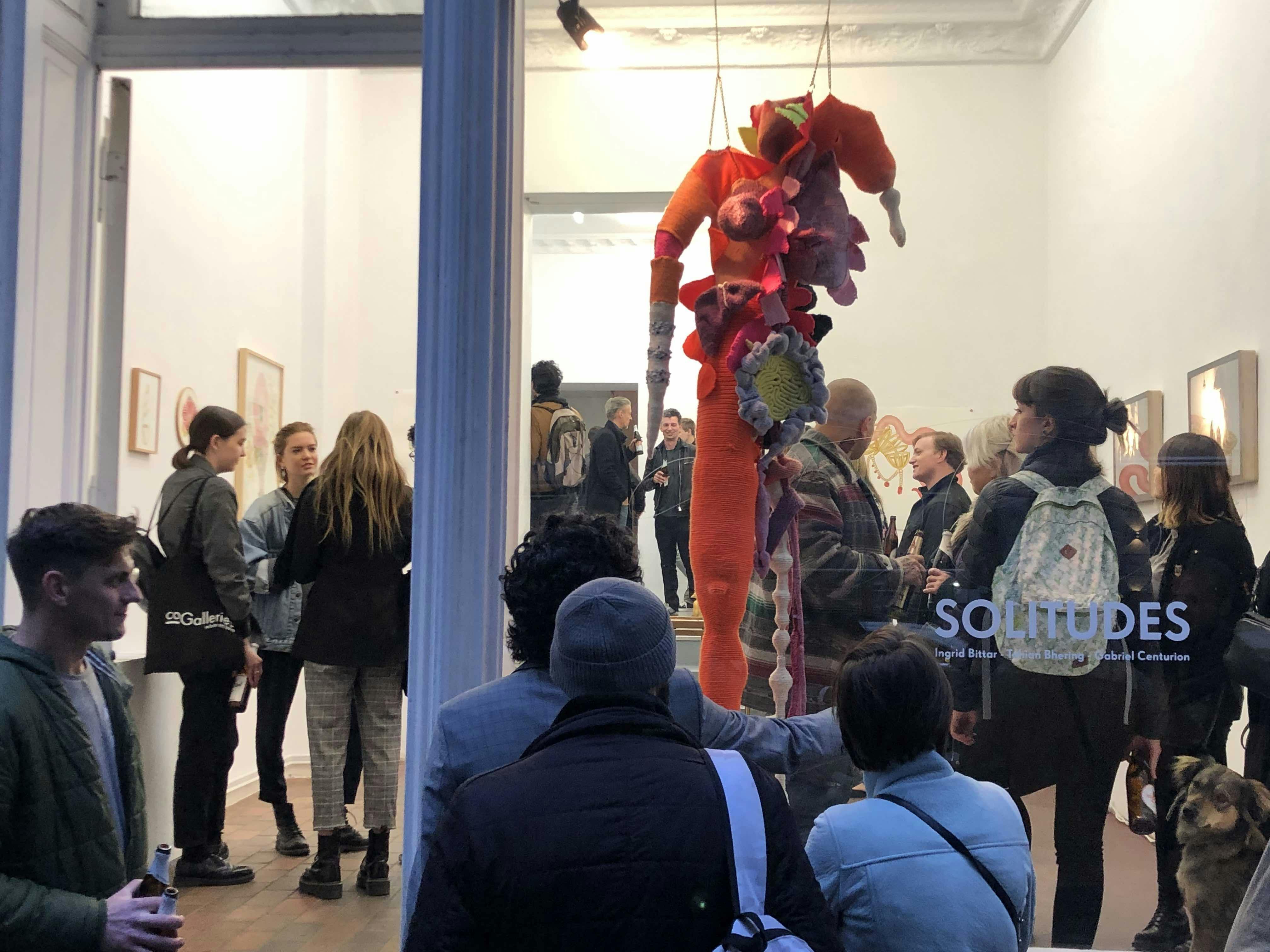 Our Art Space in Berlin-Mitte - Solitudes by Tahian Bhering, Ingrid Bittar and Gabriel Cinturion
Application Process
All residents can apply via the application form. We accept applications on a rolling basis but we also run open calls on specific topics. We are well-planned ahead but also allow a high level of spontaneity. We always try to make it happen.
The attached 3 jpg images in the application form shoud show your artistic process and exhibition documentation. Granted your selection, these images might be used on our social media channels, e-mail campaigns, print invitations, websites and catalogues. File names should include exactly in this order your first and last name, the title of the work, the year and the photo credits.
For questions and any type of uncertainties, write to us at residency@cogalleries.com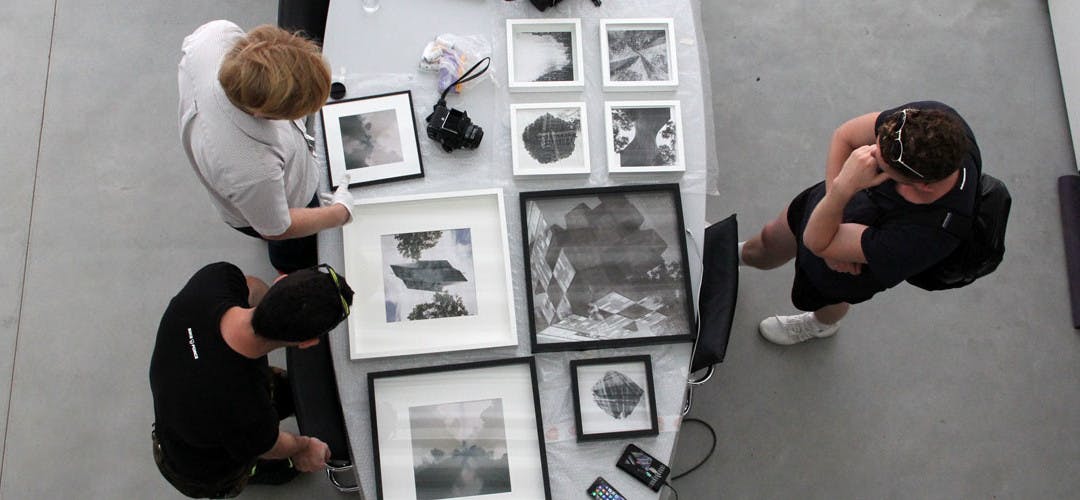 Studio Visit & Work Presentation with art travellers from Switzerland
Features, Costs, and Funding
We have 2 types of Residency Opportunities:
1. Artist Residency Berlin (Studio Focus & Open Studio Presentation) includes:
24/7 use of our Studio Loft (160 sqm)
Well-equipped studio with high-speed internet, a printer and technical tools
Cleaning of all studio facilities
Invitations to art exhibitions, talks and other cultural events
Access to our art experiences and workshops
Connections to our networks and studio visitors
Promotion through social media channels
Final open Studio event for public presentation
Residency periods are flexible (minimum of 2 months)
Fee: 500,00 € / per month (including 19% VAT tax)
2. Master Residency Berlin (Studio, Coaching and Gallery Show) includes :
24/7 use of our collective Studio Loft (160 sqm)
Well-equipped studio with high-speed internet, a printer and many tools
Cleaning of all studio facilities
Invitations to previews and based on availability to invite-only networking events in Berlin art spaces and institutions
Access to our art experiences and workshops
A direct involvement to the local professional art scene
Final studio dinner presentation with invite only guests
Studio visits with curators, artists and art collectors
Solo exhibition with grand opening after
PR and Social Media support
Bi-weekly and flexible in-depth consultations with an experienced Berlin art consultant (portfolio, gallery presentation, networking)
Personal assistance from residency manager
Welcome brochure with information about our services, insights on the local art scene and recommendations to art supply stores
Weekly Art Event Digest - What's going on in Berlin? We help you navigate the ocean of events.
Residency periods are flexible (minimum of 2 months)
Fee: 1400,00 € / per month (including 19% VAT tax)
Optional Housing:
Nicely fully furnished spacious room in a big shared penthouse design apartment or similar
Accommodation have well-equipped kitchens, usually elevator and include a bike
In the vibrant neighbourhood of Friedrichshain-Kreuzberg or similar (close to the studio location)
Costs: Additional to residency fee, approx. €900,00 per month depending on availability on housing market.
We suggest residents to seek funding in advance through grants and sponsorships. Soon you will find a list here with funding opportunities for scholarships, stipends, fellowships, and grants that are offered internationally.
Download list of funding possibilities here
Residency Newsletter
✉️ Sign up to our Residency Newsletter and be the first one to know about our new Open Calls and Artist Opportunities by clicking here.
A Selection of former Artists in Residency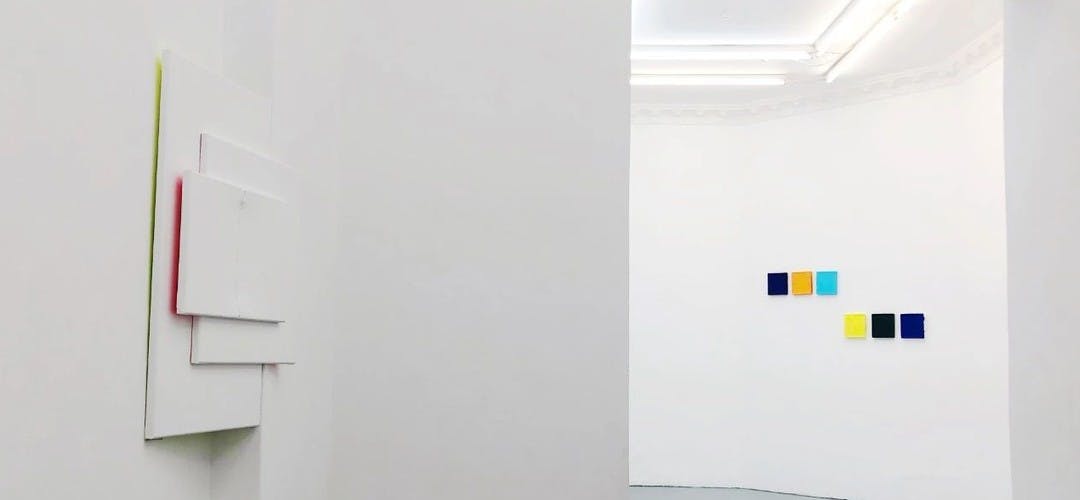 Master Resident Huang Jia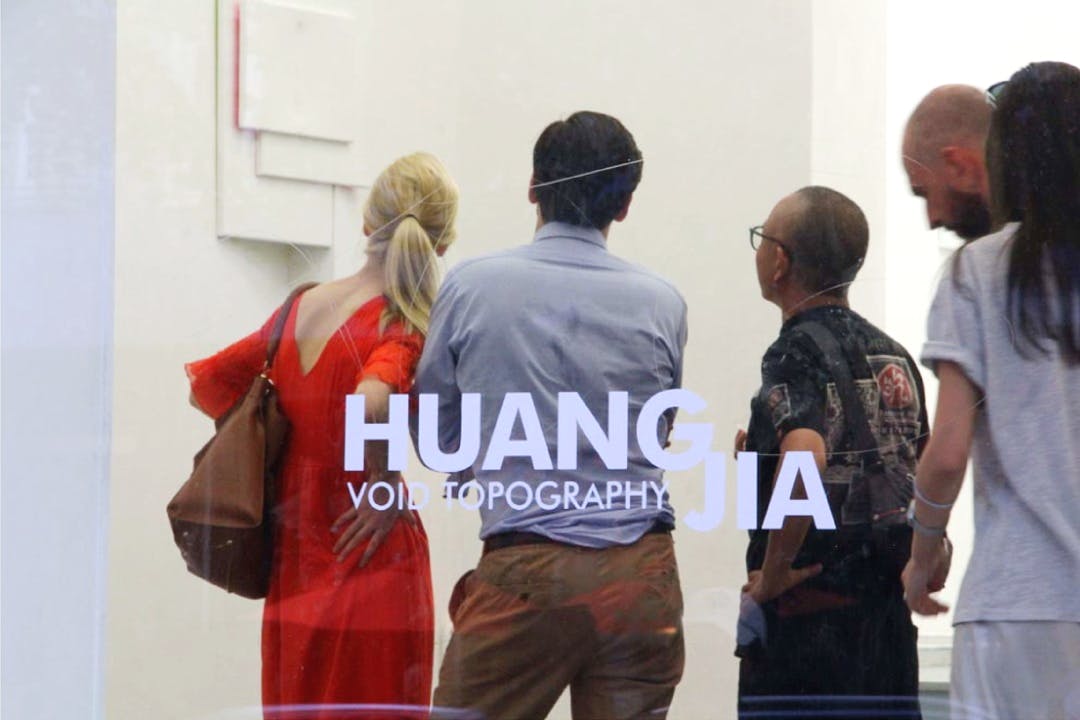 Exhibition by Huang Jia | Painting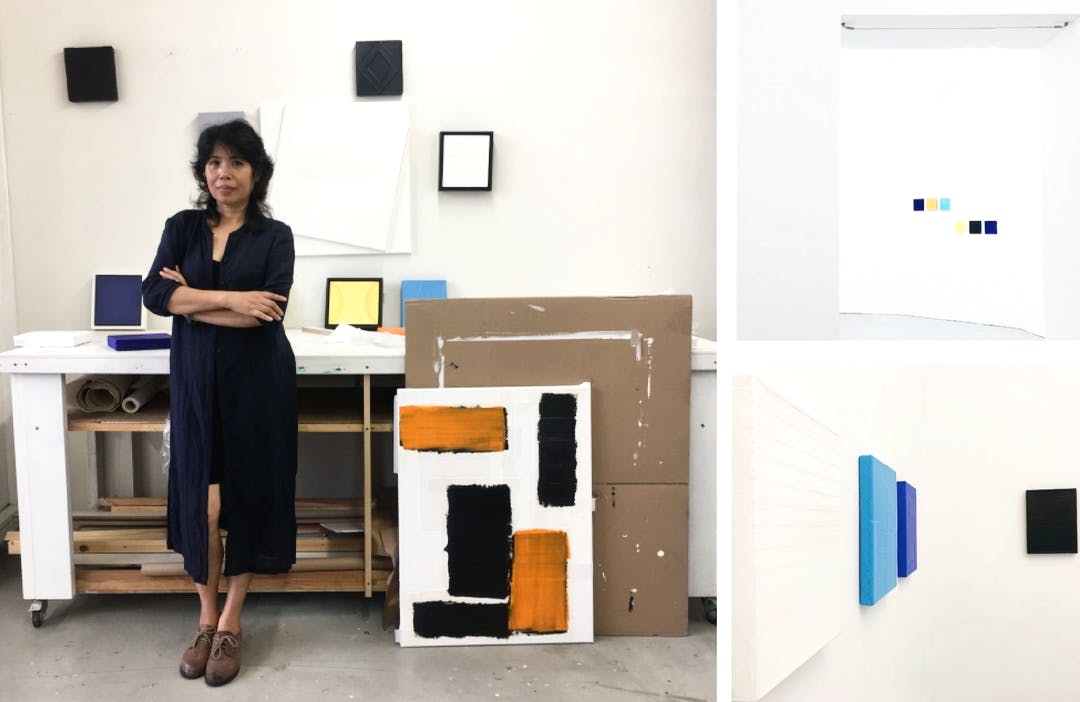 Huang Jia, Shenzhen, China | Painting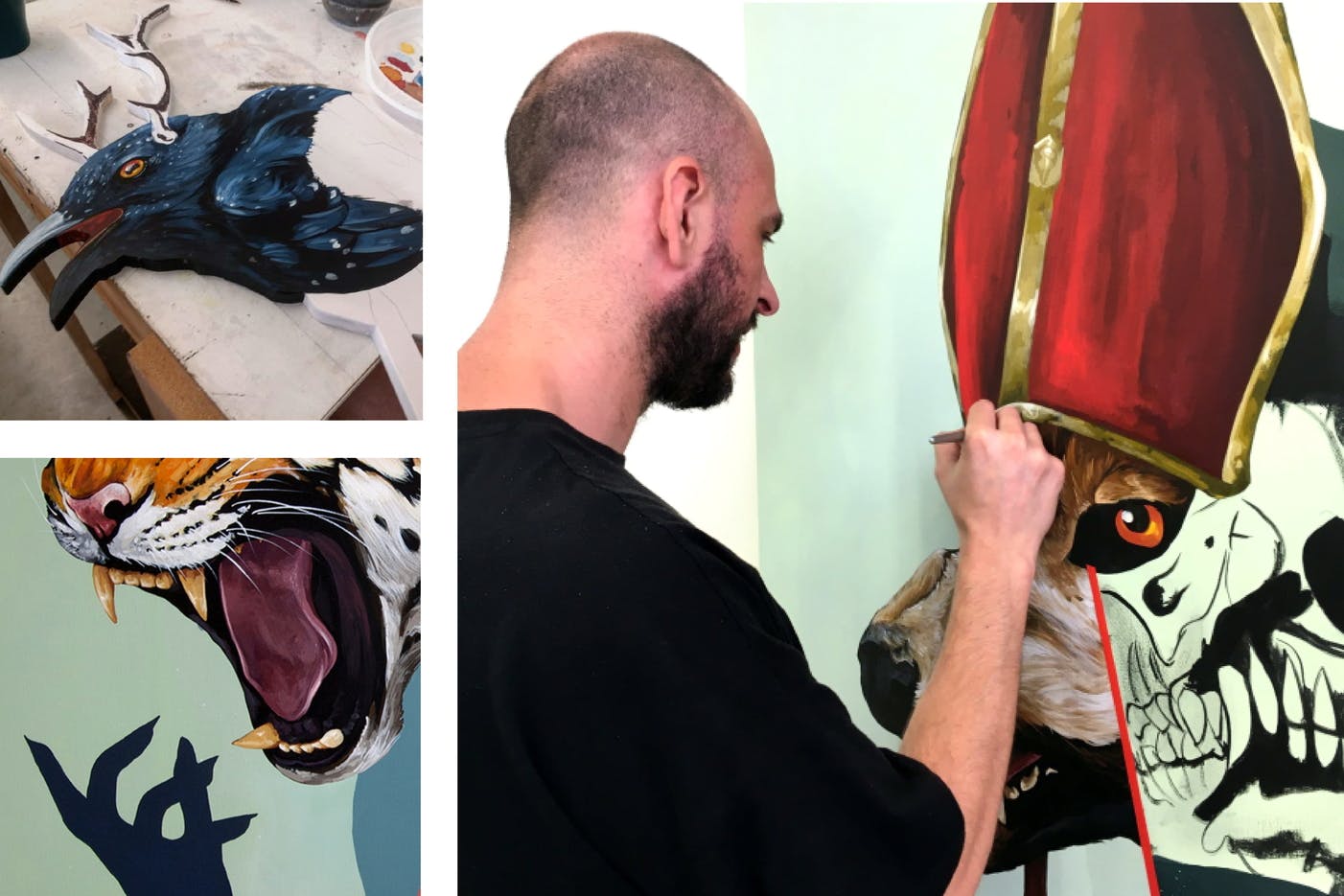 George Hambov, Australia | Studio Artwork
Exhibition by Andrea Mayers | Sculpture, Textile Painting, Printmaking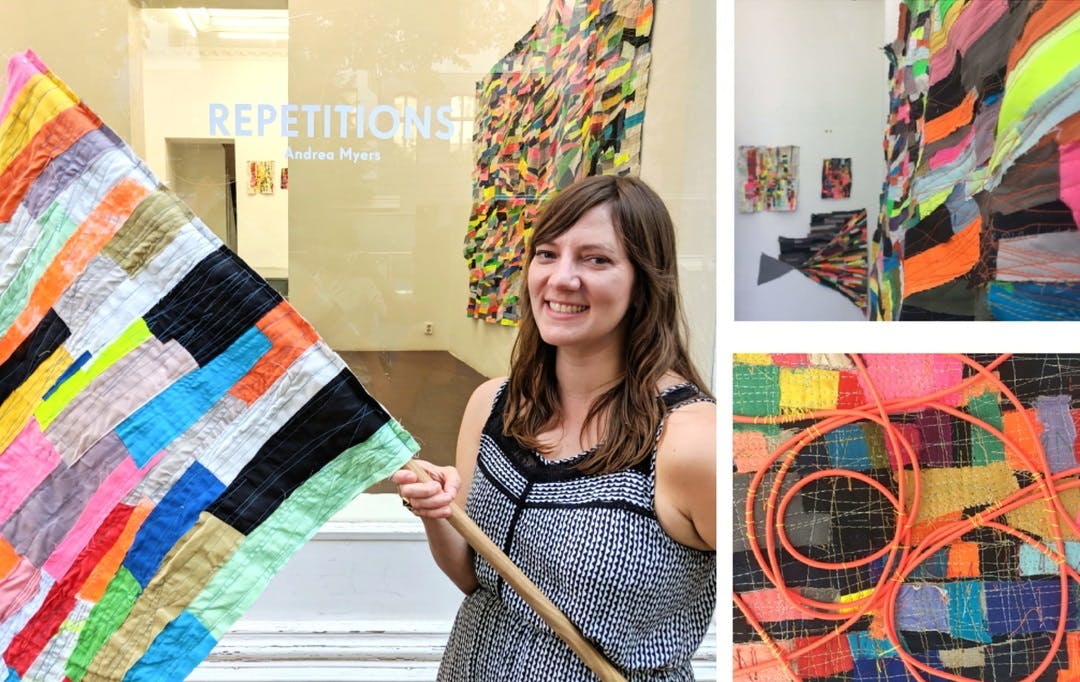 Andrea Myers, Ohio, USA | Sculpture, Textile Painting, Printmaking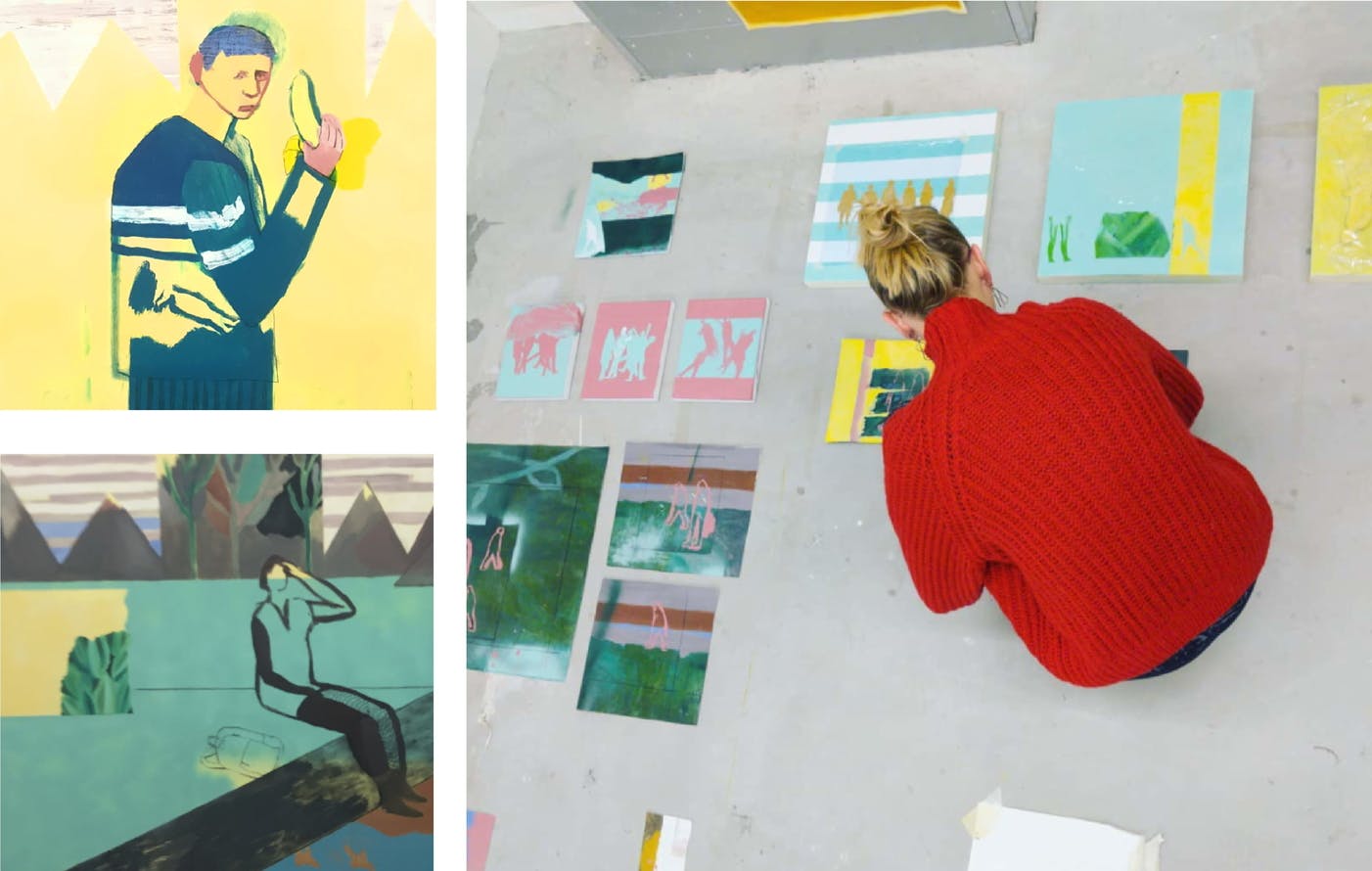 Diana Zrnic, Croatia | Paintings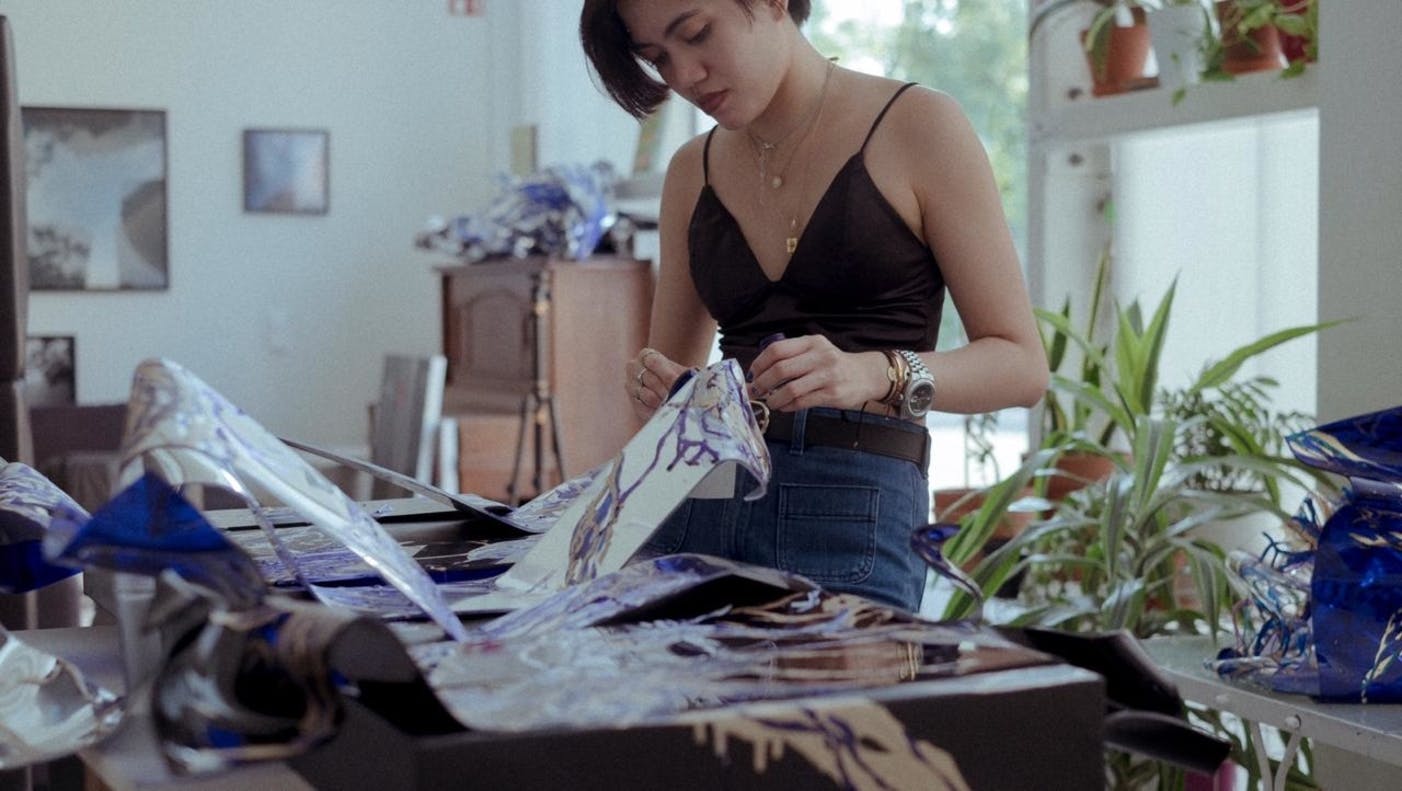 Talitha Maranila, Jakarta, Indonesia | Paintings on acrylic and aluminium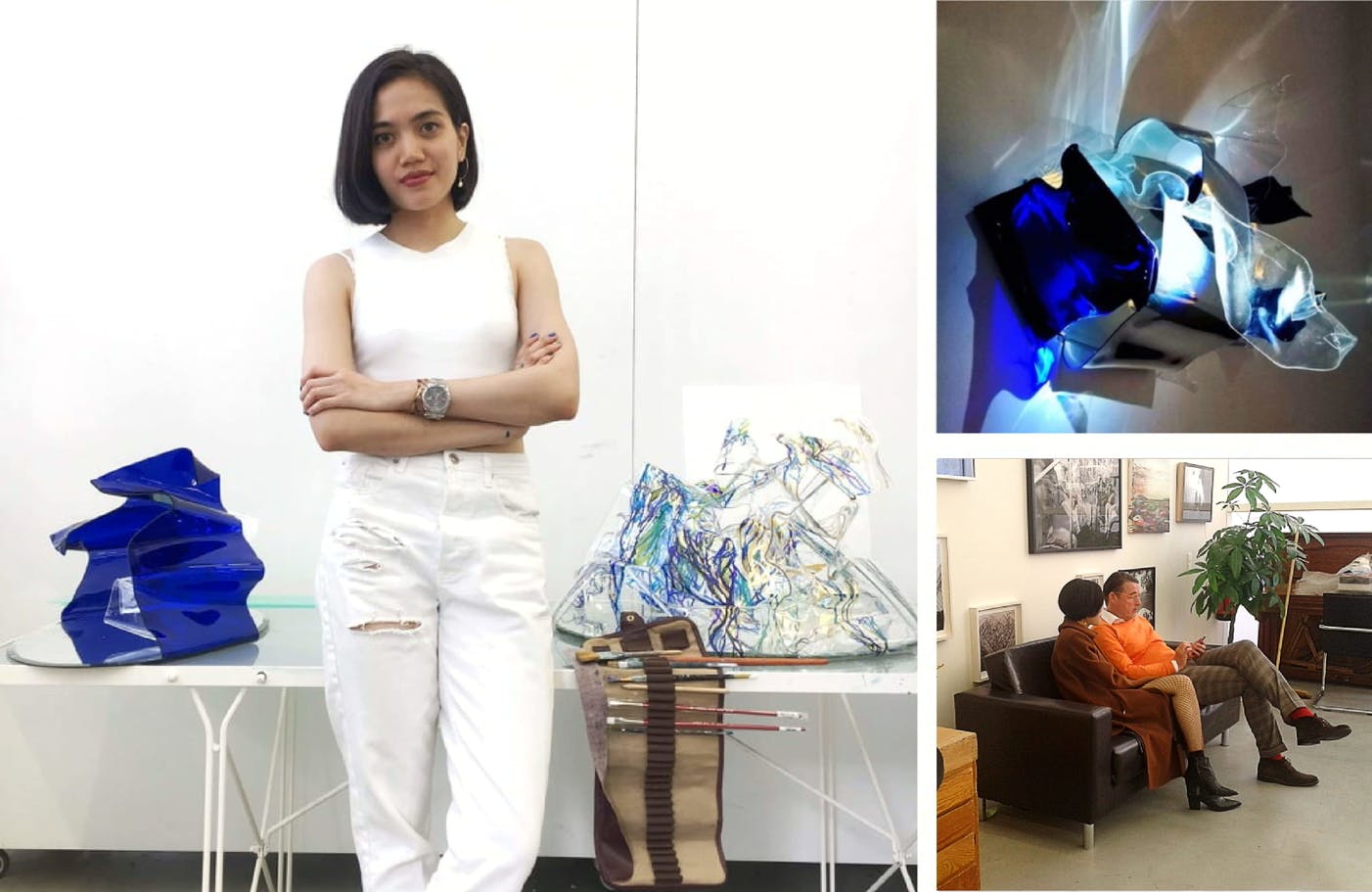 Talitha Maranila | Studio Artwork | Exhibition | Interview by ArtParasites 

Ella Becker, Dresden, Germany | Water Colour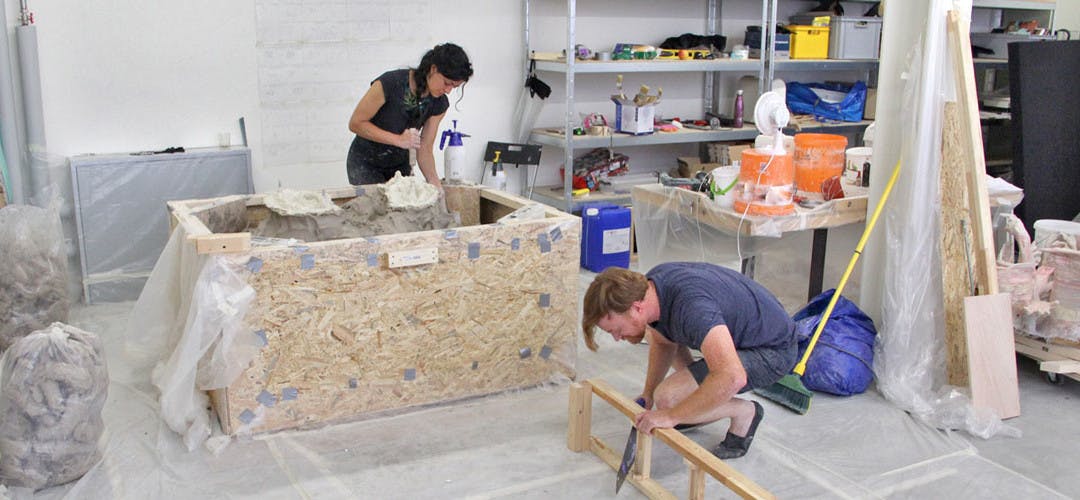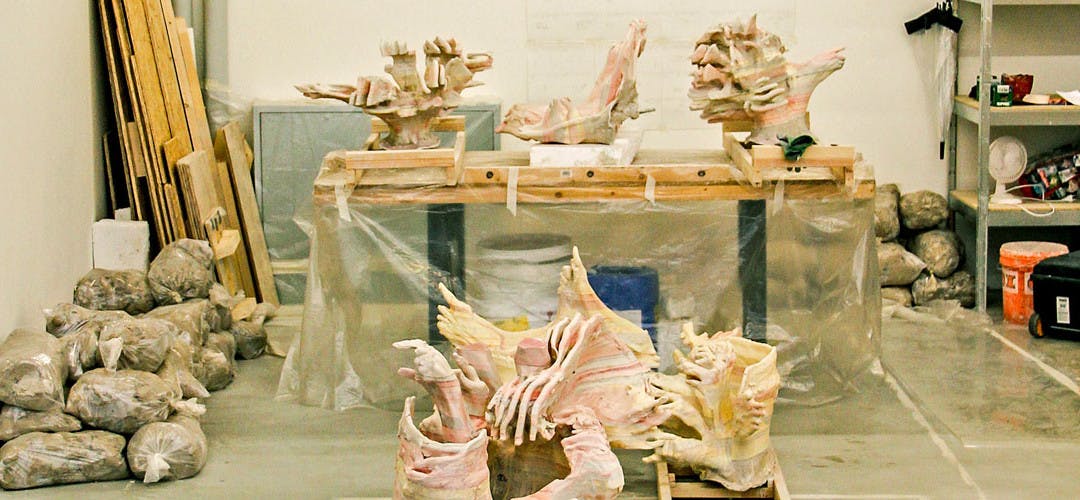 New York based artist Juliana Cerqueira Leite preparing a major solo show for her gallery in London.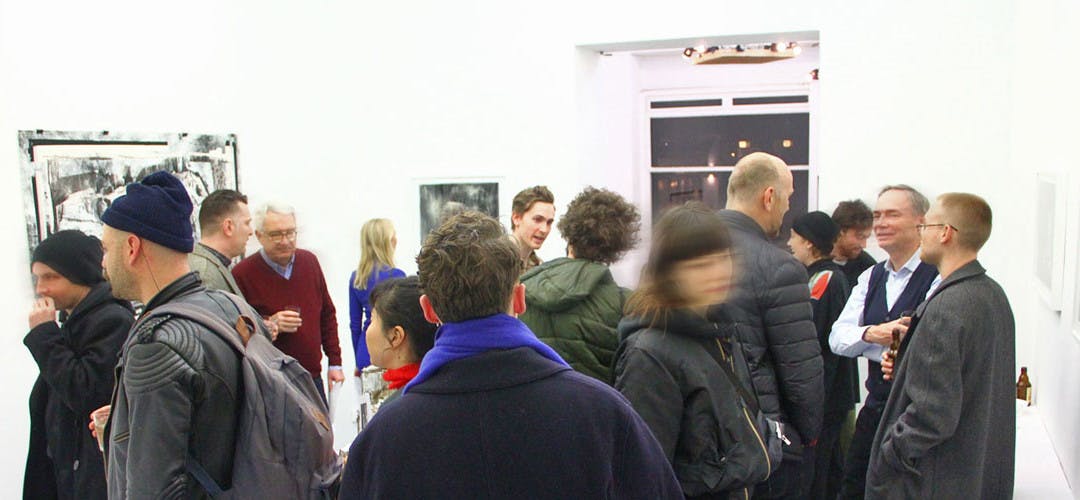 Art Exhibition "Fassaden" by Arthur Laidlaw from London at our art gallery in Berlin-Mitte.