coGalleries artist residency Berlin is aimed at the exchange with professional artists from all over the world. Each artist residency ends with an exhibition in our art gallery located in the city center of Berlin´s famous gallery district Berlin-Mitte. Residents will work from our 160 sqm artist studio loft which is located in the vibrant creative east, in the art compound of FAHRBEREITSCHAFT, home to one of Berlin´s leading contemporary private art collections "Haubrok Collection". Besides the exhibition venues from the art collection, we are in great company with other artist studios, a fine art printing studio "Artificial Image", Berlins finest art framer "Bilderrahmen Neumann" and a list of other cultural and creative companies.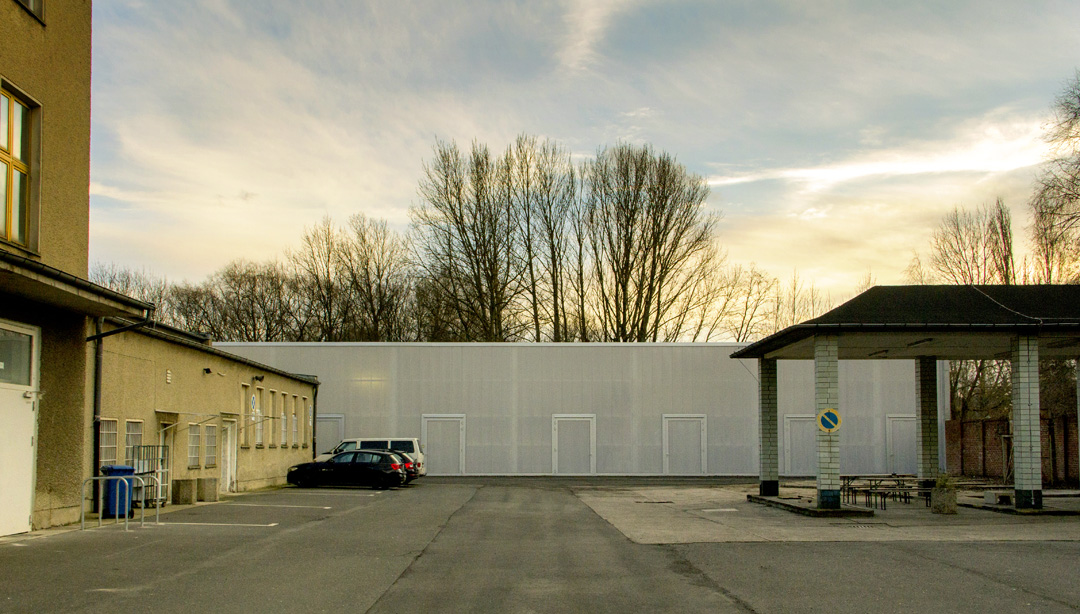 Our Studio at FAHRBEREITSCHAFT, Haus Riegel - new building by architect Arno Brandlhuber
The industrial and creative neighbourhood of Lichtenberg is just 20 min tram ride from our gallery space in the center of Berlin-Mitte. We work closely together with our partners throughout Europe, China, Brazil, US and Middle East. All artists participating in our Berlin artist residency will be part of a series of external studio visits, gallery tours, openings and other art-related events in our gallery space or at collaborative projects and exhibitions with partners from Berlin and other cities. Each artist in residence gets the chance to present their work in a preview exhibition in our gallery space or a private open studio event. Furthermore, there might arise the opportunity to be part of other group shows during the residency program or after. Resident activities like workshops, video screenings, artist talks and performances can both be hosted either in our gallery space or our studio loft. We would like to emphasize that we are looking for professional artists to possibly work with in the near future. The primary languages during the artist residency are english and german but we handle fluently spanish, portugese and chinese.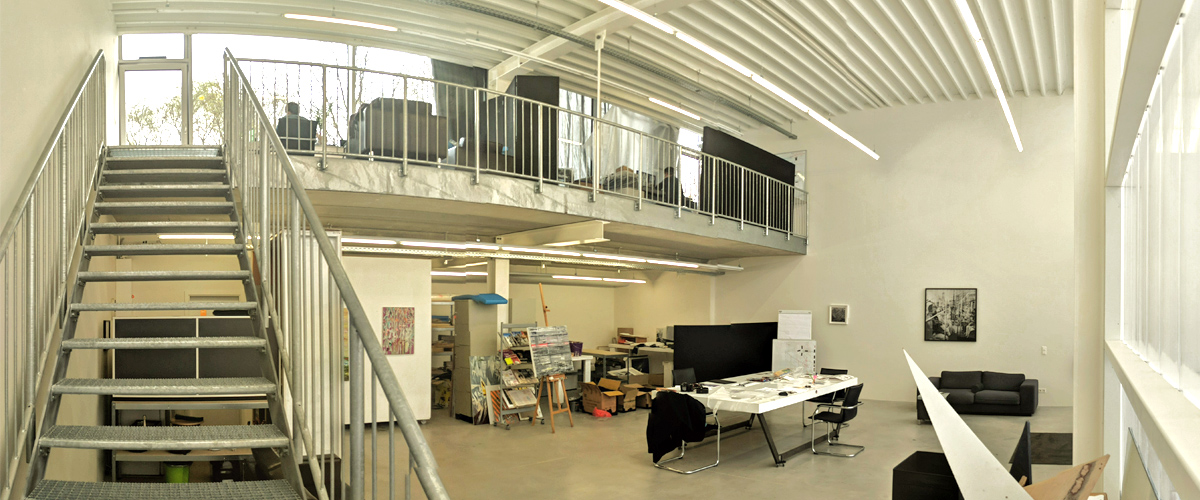 Our artist studio from inside at FAHRBEREITSCHAFT, Haus Riegel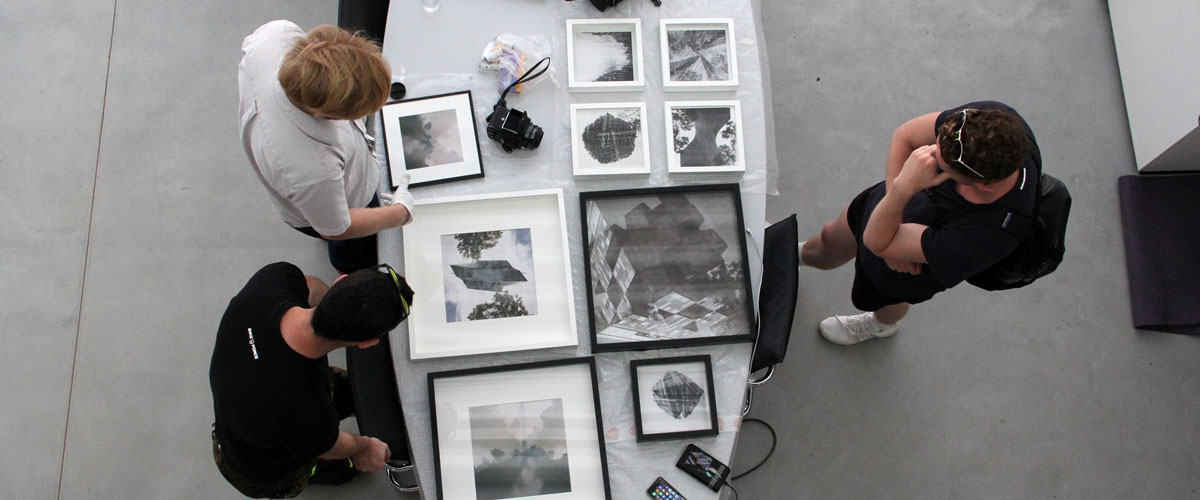 Studio Visit & Work Presentation with art travellers from Switzerland
Artist Residency Berlin & Gallery Show (without housing) include:
24/7 use of our Studio Loft (160 sqm)
Solo Exhibition at the end of the artist residency with an Opening in our Art Gallery in Berlin´s art center
regular studio visits with curators, international art collectors & representatives of institutions
well-equipped Studio with High Speed Internet, Printer and many Tools
professional photo studio with 2 flashes, softboxes, backgrounds
Invitation to Previews and Invite-only Events in Berlin
Access to all our Art Experiences and Workshops
Media Anouncements (Social Media, Newsletter & Press)
cleaning of all Studio Facilities
a direct plug-in to the local professional art scene
Residency Periods are flexible (minimum is 2 months)
Fee: 800,00 € / per month
Download Application Form here
Artist Residency Berlin & Gallery Show (with housing) include:
a nice studio flat for your own privacy in the vibrant neighbourhood of Friedrichshain (10 min from studio)
24/7 use of our Studio Loft (160 sqm)
Grand solo Exhibition with an Opening in our Art Gallery in Berlin´s art center
Media Anouncements (Social Media, Newsletter & Press)
studio visits with curators, international art collectors & representatives of institutions
Invitations to Previews and Invite-only Events in Berlin art spaces, institutions and private clubs
final studio dinner presentation with invite only guests
well-equipped Studio with Printer and many Tools
professional photo studio with 2 flashes, softboxes, backgrounds
cleaning of all Studio Facilities
Access to all our Art Events and Workshops
a direct plug-in to the local professional art scene
Residency Periods are flexible (minimum is 2 months)
Fee: 1650,00 € / per month
Download Application Form here
Impressions from former Artists in Residency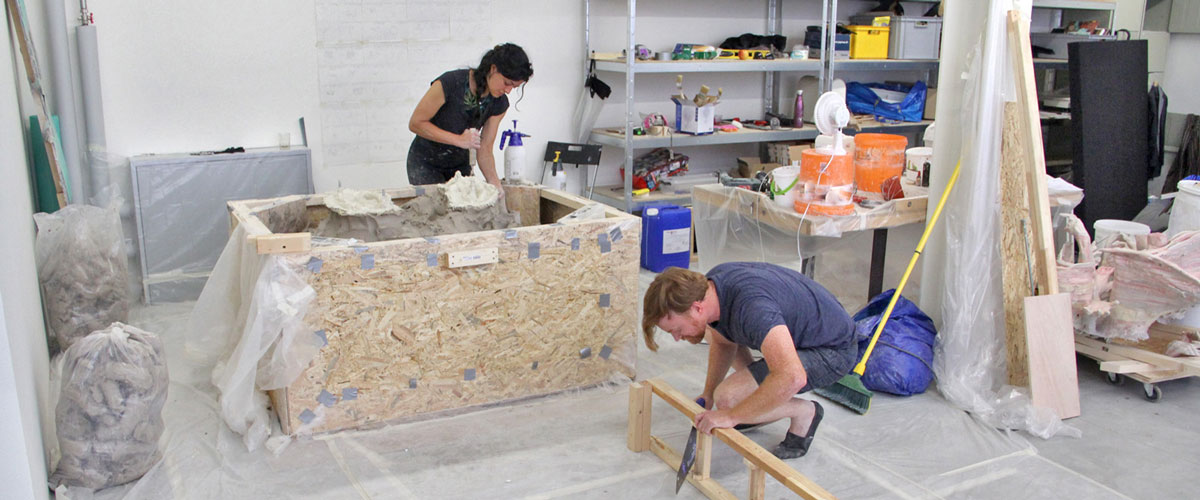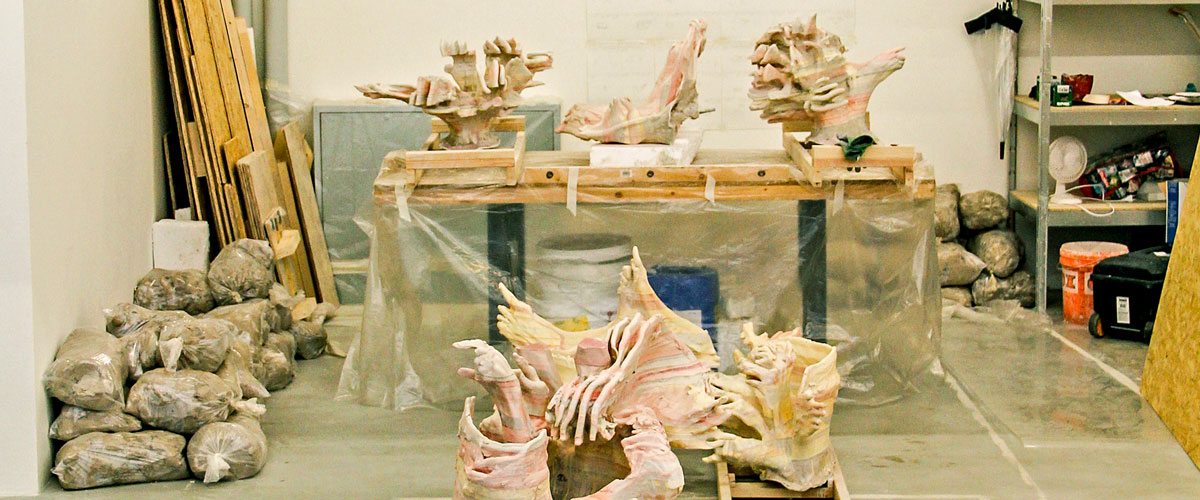 New York based artist Juliana Cerqueira Leite preparing a major solo show for London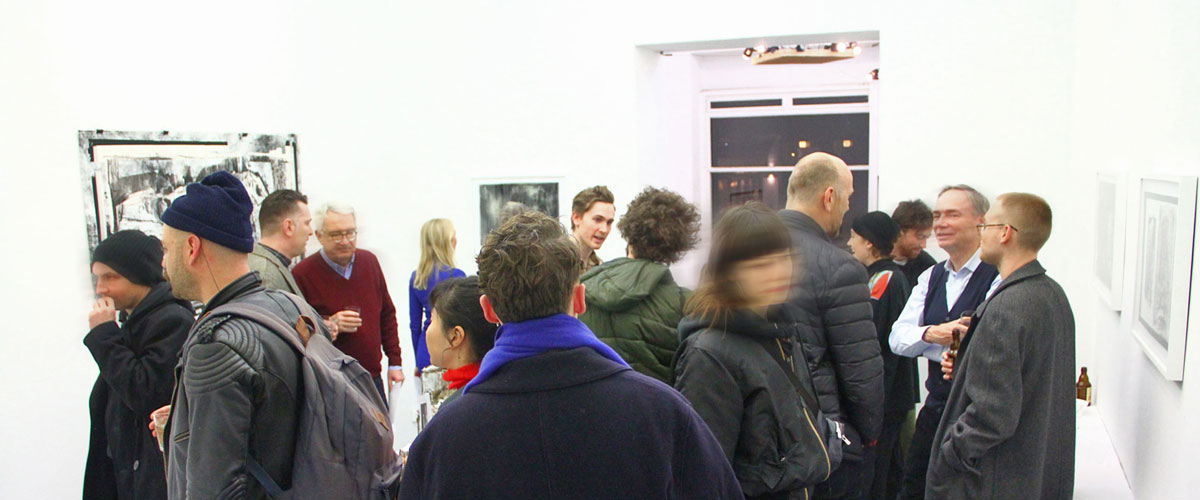 Art Exhibition "Fassaden" by Arthur Laidlaw from London at our art gallery in Berlin-Mitte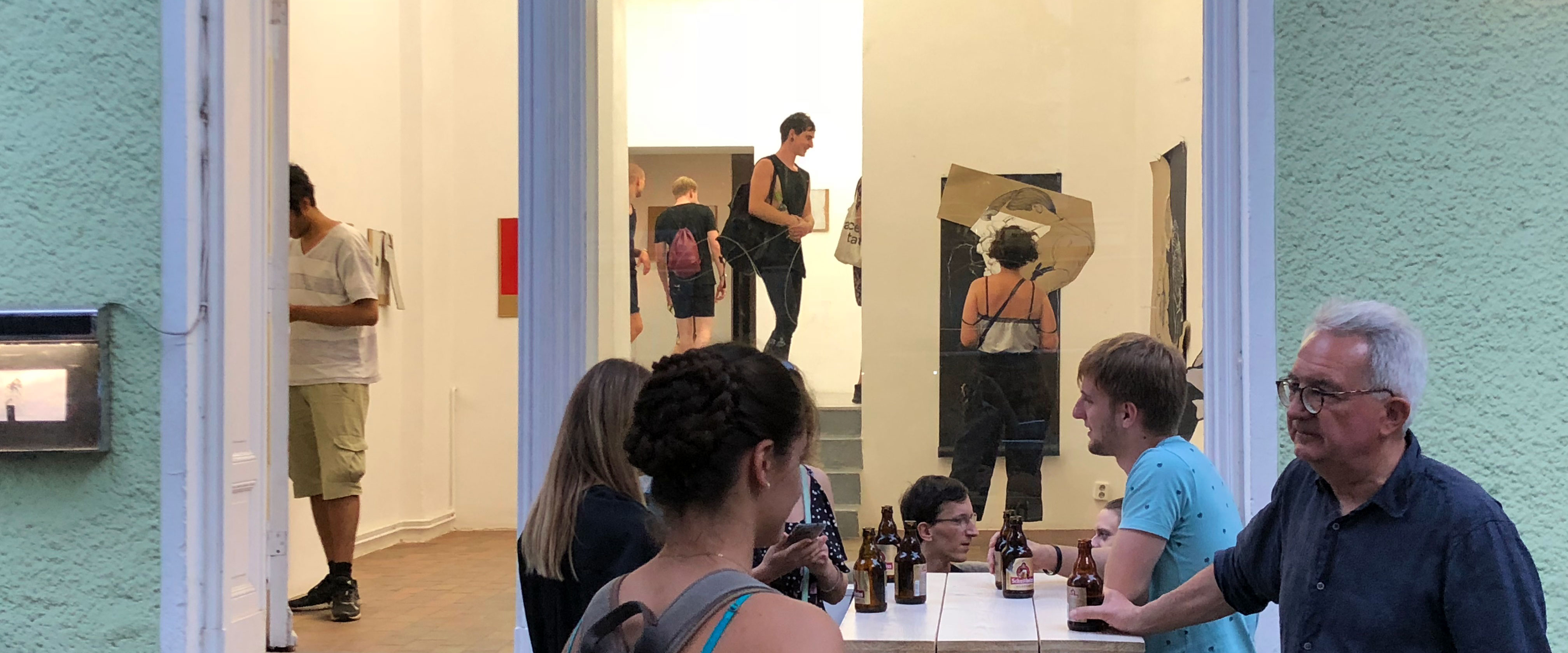 Art Exhibition by Street Artist Latzi from Israel at our art gallery in Berlin-Mitte