coGalleries is pleased to announce the open call for Artist in Residence Berlin. As a contemporary art gallery with a beautiful space in Berlin-Mitte, we are interested in a creative project regarding the design, use and implementation of Artificial Intelligence (AI) within the contemporary arts. Applicants with own residencies and organisations who are looking for collaborators, please also apply or get in contact to us on a direct line. All residents and collaborators will get the chance to exhibit in one of our group- and/or solo exhibitions in our art gallery in the city center of Berlin.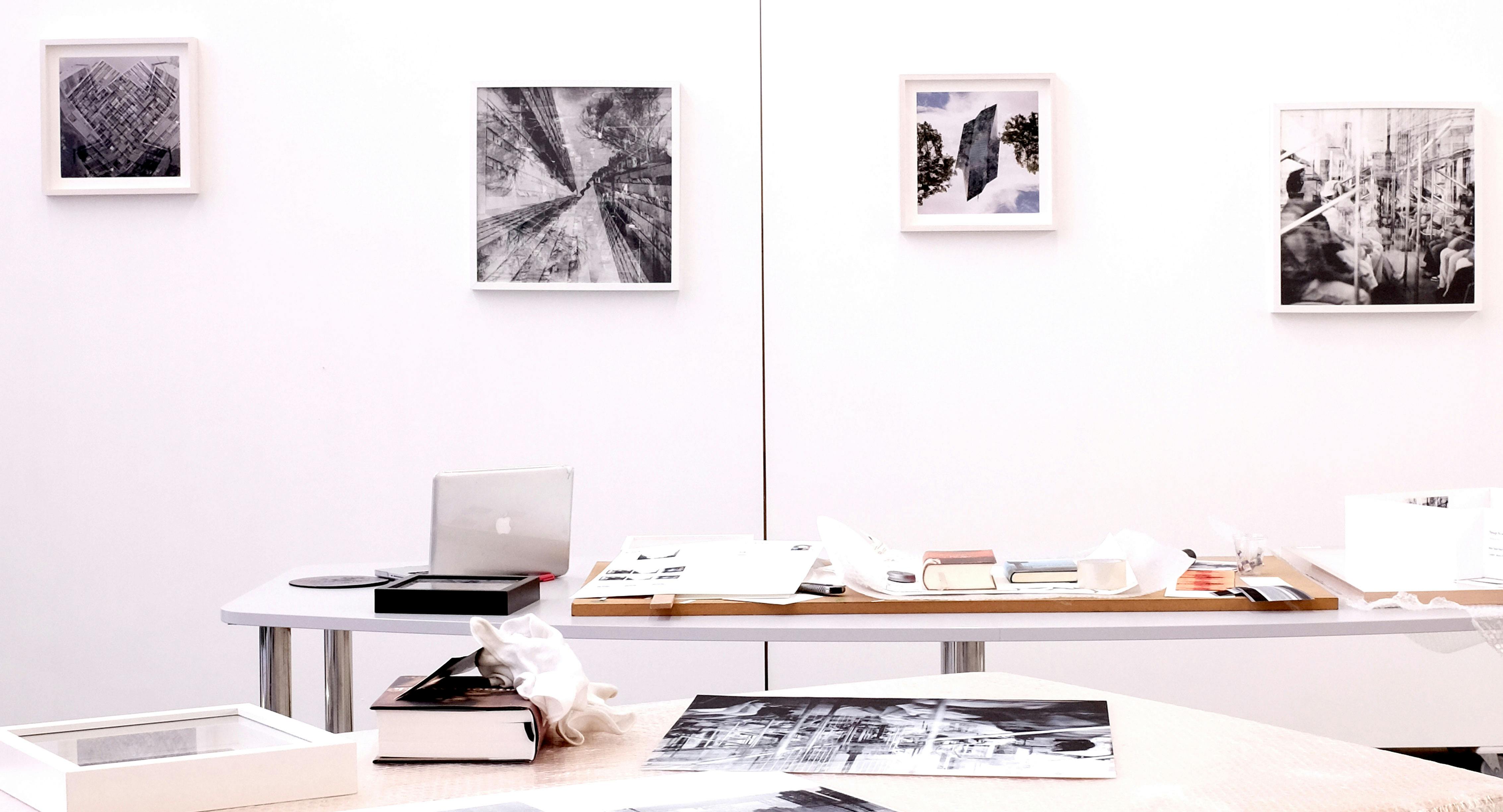 A glimpse of our studio.
AI technology uses computer systems, based on programming and algorithms, that learn, reason and self-correct to simulate human intelligence. AI is a powerful tool that can enhance the human experience, but also contribute to dehumanising actions, increase pre-existing social prejudices and thereby endanger or restrict the free flow of individuals. If you are an artist whose work engages with critical themes and ideas surrounding AI systems and automation, then this might be the right place for you to further develop your reflections. We want to encourage artists who are already pushing the boundaries of technological innovation to explore all the exciting perspectives AI has to offer.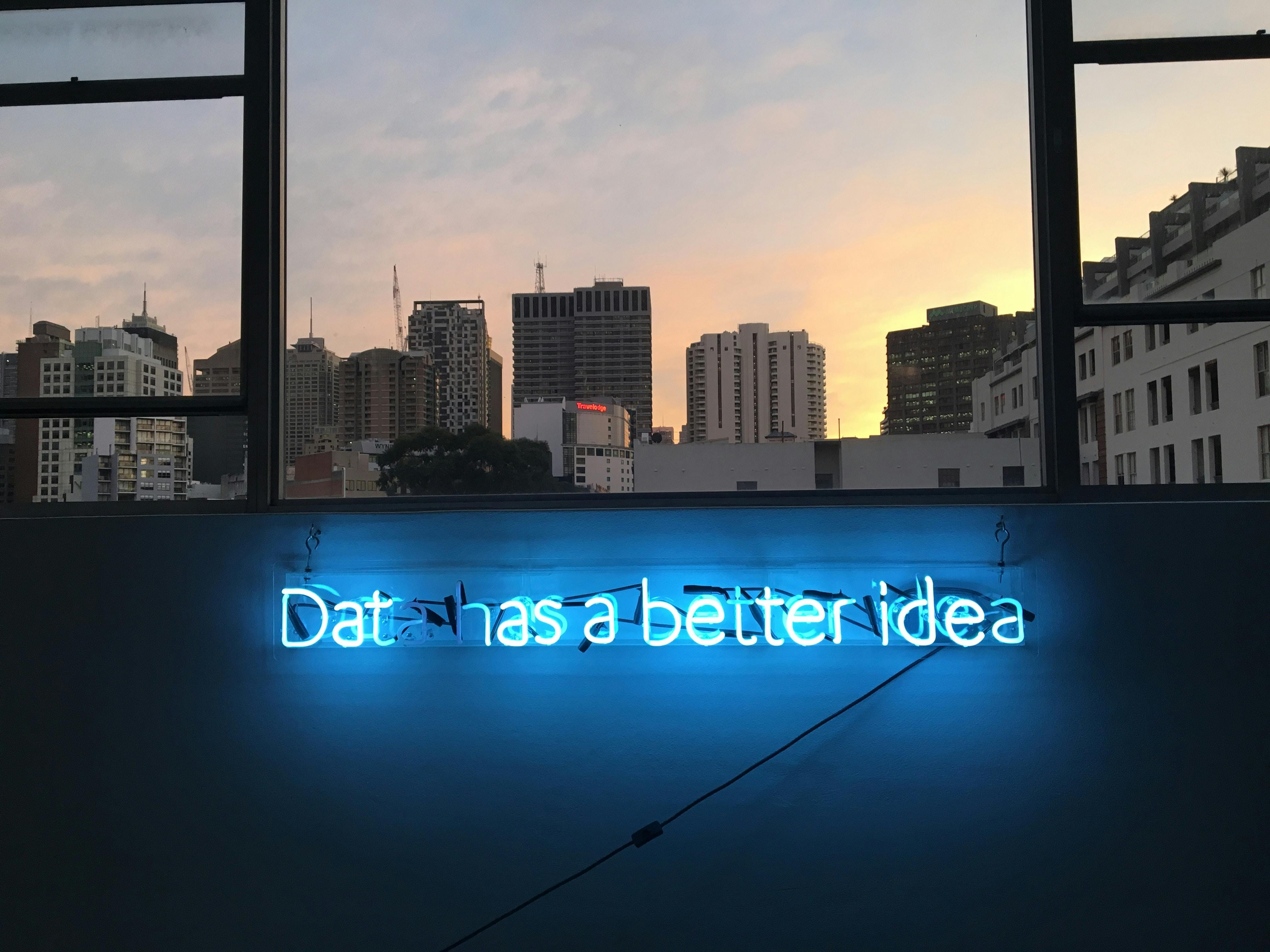 © Franki Chamaki
Artist in Residence Purpose
Our Artist in Residence Program Berlin is based on our strong desire to promote global exchange on burning issues of our time. Applicants should be willing to engage in the gallery´s program and events. Also the documentation and publishing processes of works in progress, exhibitions etc. which will be shared via the different pr and social media platforms. Upon returning to your country residents form part of our network and in the best cases will become part of our gallery program, art fair presentations and catalogue productions.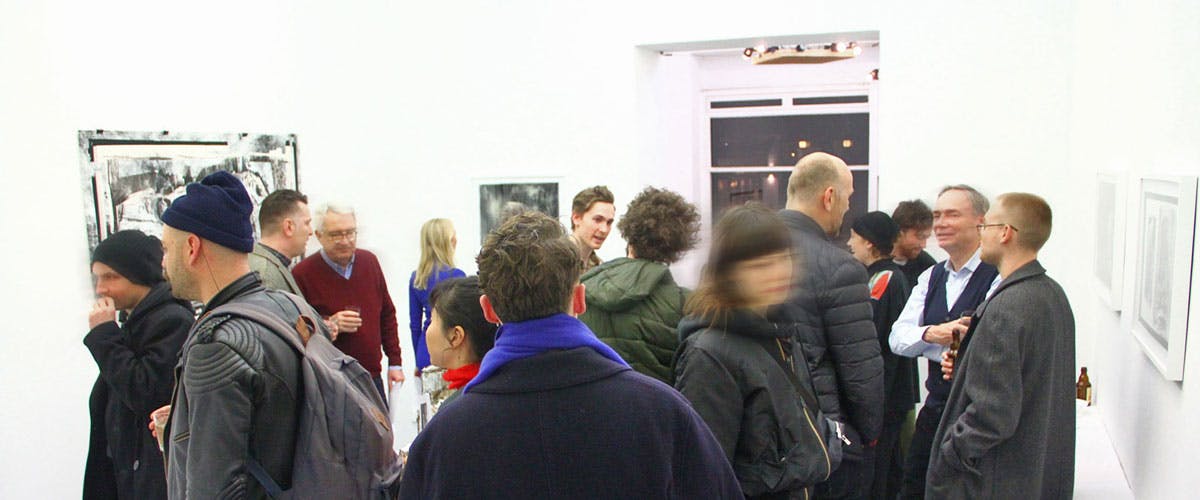 Visitors of coGalleries during an exhibition.
Our studio loft is located in a newly built warehouse
Residents have 24/7 access to our 160 square meters artist studio loft with a 30 square meters rooftop terrace. The facilities are spacious (approximately 6-meter high ceilings), filled with natural light and equipped with a beautiful kitchen, a bathroom, a cozy lounge area, large work tables, all sorts of tools, a wide range of technical equipment and a professional photo printer. It is a very special and unique working environment. All furniture is on wheels, which means that we can completely reorganise the space within a few minutes.
The studio space is a shared work-space, allowing for peer-to-peer exchange and potential collaborations between artists, researchers and curators. It is a part of a recently built complex located inside of the old FAHRBEREITSCHAFT, which houses some major German art collections, Berlin´s leading art framer, artist studios, carpenter workshops and a professional photo printing company. It is a 20 min. tram ride from our art gallery located in the center of Berlin-Mitte.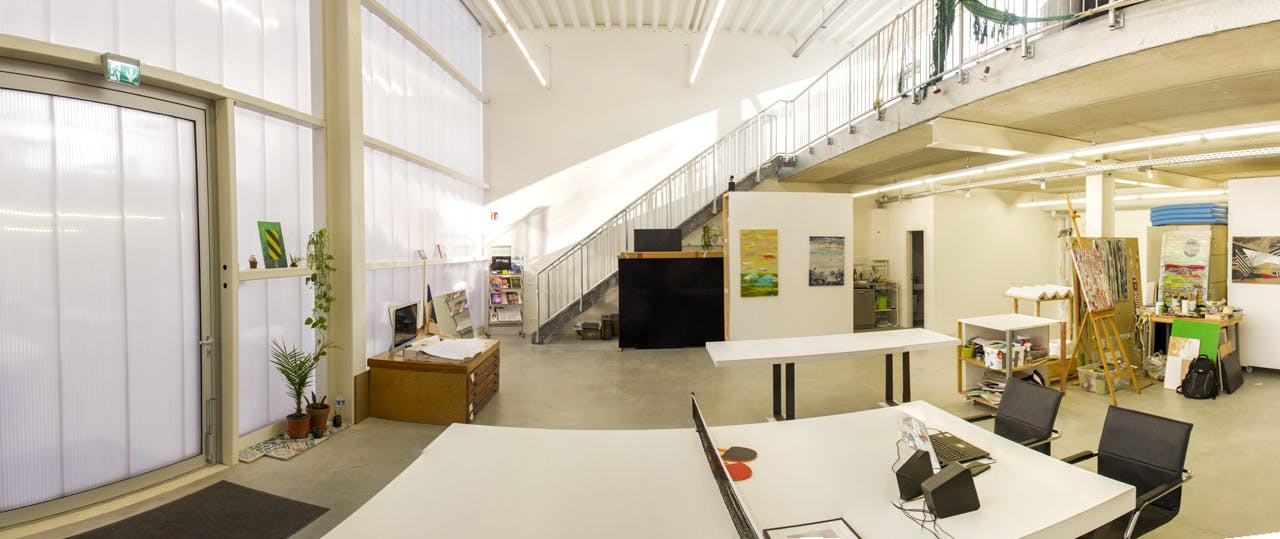 The ground floor of our artist studio Berlin.
Duration of the Artist in Residence Program
The residencies have a duration of 2 - 12 months, starting March 2019.
How to apply
We accept your applications on a rolling basis. Please apply by filling out the Application Form. Please also include a CV, as well as a minimum of 3 .jpg images showing your artistic process and exhibition documentation.

For sending in your application, questions or any type of uncertainties, write to us at residency@cogalleries.com

More infos on costs & the application process here
✉️ Sign up to our Residency Newsletter and be the first one to know about our new Open Calls and Artist Opportunities by clicking here.