coGalleries is pleased to announce the open call for Artist in Residence Program Berlin. As a contemporary art gallery with a beautiful space in the center of town, we are interested in production-oriented artists and diverse cultural agents like writers, researchers, curators and others interested in creative projects, research and collaboration within the contemporary arts. Applicants with own residencies and organizations that are looking for collaborators, please also apply or contact us via email. There are two residency opportunities: a studio only residency or a more extensive master residency with coaching, portfolio work and further. Studio residencies will be able to present the works in a studio opening. Master residents will have the chance to participate in one of our group and/or solo exhibitions at our gallery in the city center of Berlin.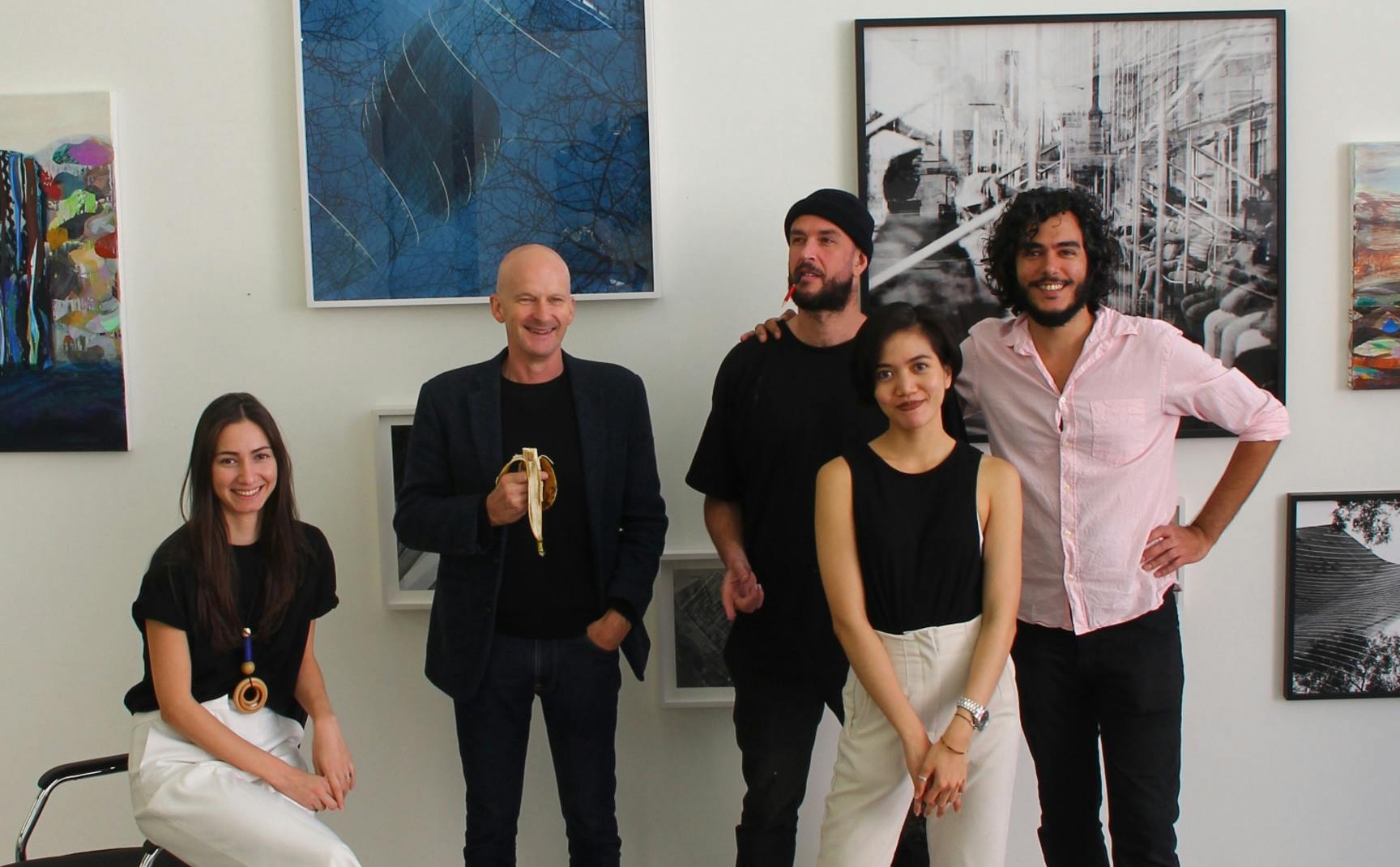 coGalleries Studio at FAHRBEREITSCHAFT during BERLIN ART WEEK 2019
Artist in Residence Purpose
Our Artist in Residence Program Berlin is based on our strong desire to promote global exchange on burning issues of our time. However, we are wide open regarding media and residency proposals. Applicants should be willing to engage in the gallery's program and events. Also the documentation and publishing processes of works in progress, exhibitions etc. which will be shared through our different pr and social media platforms. Upon returning to their country, residents form part of our network and in some cases will become part of our gallery program, art fair presentations and catalog productions.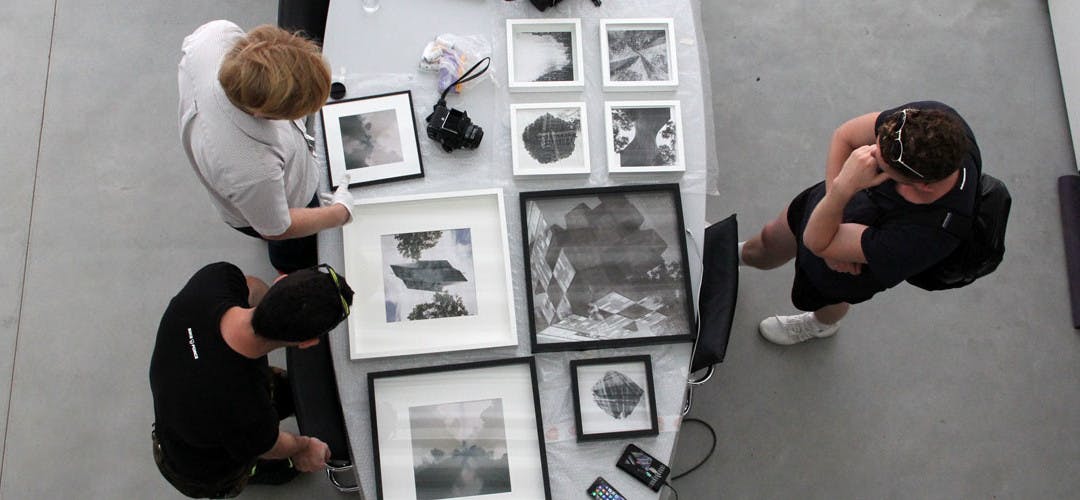 Our artists in residence receive regular visits from curators, other artists and art collectors
Our two major, unique artist studios
Our largest studio space is used collectively and well-equipped with a kitchen, bathroom, various technical tools, tables, a projector, a photo printer A 2 and a professional photo studio are accessible to all the residents. The space is 160 sqm in total with a huge rooftop terrace has a floor heating and is very well illuminated with natural light . Our studio is a part of a newly built complex located inside of the old FAHRBEREITSCHAFT, housing one of the major german art collections, Berlin's leading art framer, artist studios, carpenters and a professional photo printing company. The ceiling is approx. 6 meters high. Wheeled furniture and walls in the studio make it easy to transform the space and adjust it to a certain needs of our residents. The FAHRBEREITSCHAFT studio is located in just a 20 minute tram ride from our art gallery in the Berlin city center (Mitte).

The ground floor of our artist studio at FAHRBEREITSCHAFT Berlin 
Another artist studio is located in a three-story Prussian villa, studio and office building in Berlin-Alt-Hohenschönhausen. After years of being abandoned, the Villa Heike was renovated in 2015 and was turned into a multi-functional building with large functional units, studio's and offices. We have two beautiful studios on the second floor of this rich-in-history building. Studios have huge windows with a lot of natural light, high ceilings and large white walls.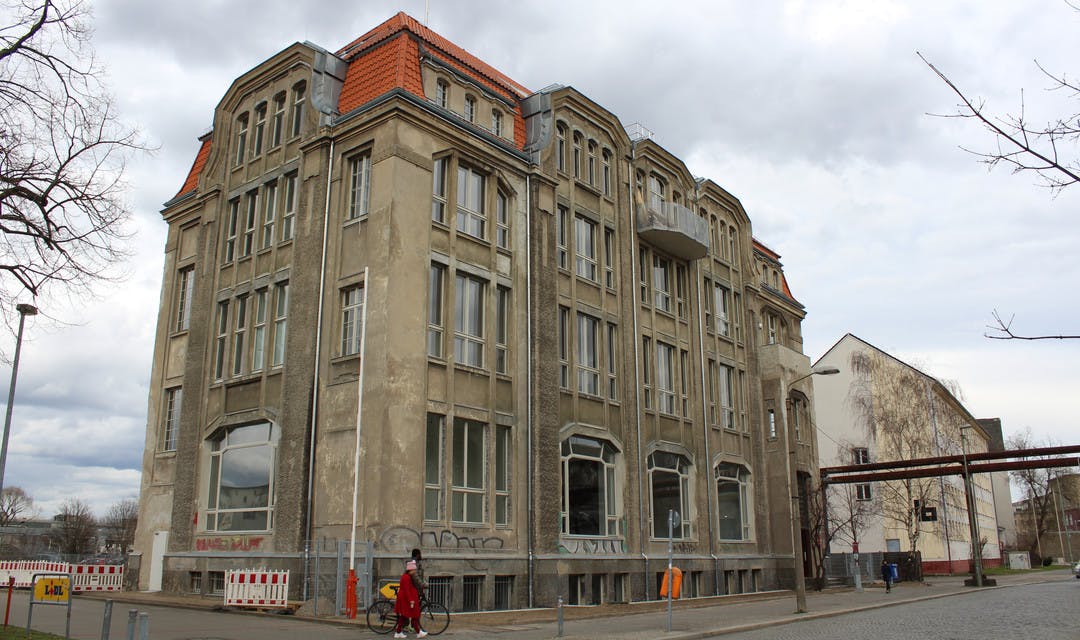 A view of the newly renovated Villa Heike building
Duration of the Artist in Residence Program
The residencies have a duration of 2 - 12 months, starting October 2019.
How to apply
We accept applications on a rolling basis. Please apply by filling out the Application Form. Please also include a CV, as well as a minimum of 3 .jpg images showing your artistic process and exhibition documentation.
If you have any kind of inquiry please use this email address: residency@cogalleries.com
✉️ Sign up to our Residency Newsletter and be the first one to know about our new Open Calls and Artist Opportunities by clicking here.