Being part of coGalleries international artist residency program in Berlin inspired her to extend her experimentation spectrum. In her upcoming exhibition Precārius, she explores the irony of humankind and the allegories provided by nature and humanity from multifaceted perspectives.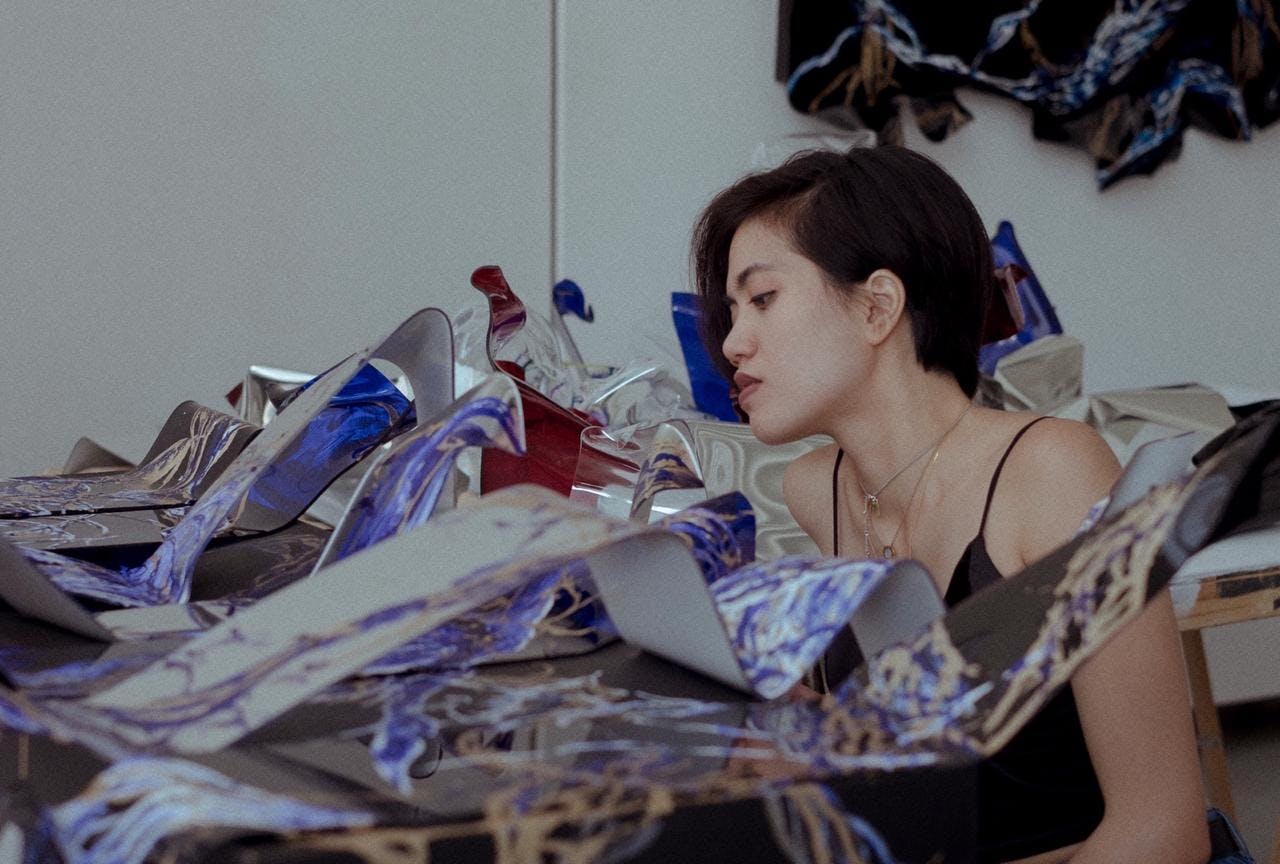 Talitha Maranila at coGalleries studio | Berlin, August 2019 © Irma FS
Berlin is a place where you have to face a lot of competition in the field of visual arts. Why did you choose to do a residency in Berlin?
Because i like the special energy of the city, the instant familiar feelings when I first arrived here that stuck with me forever. Berlin gives me a good energy to create and explore more about myself. Also the city is full of talented artists and creatives which results into a higher competition for me. I'm seeking ways to challenge myself because they will help me evolve and grow into a better version of myself.
Is there a Berlin effect? Does the city affect the creative process somehow?
Yes, it changed my perspective perhaps because this city is like a melting-pot diverse, infused with many cultures and mindsets.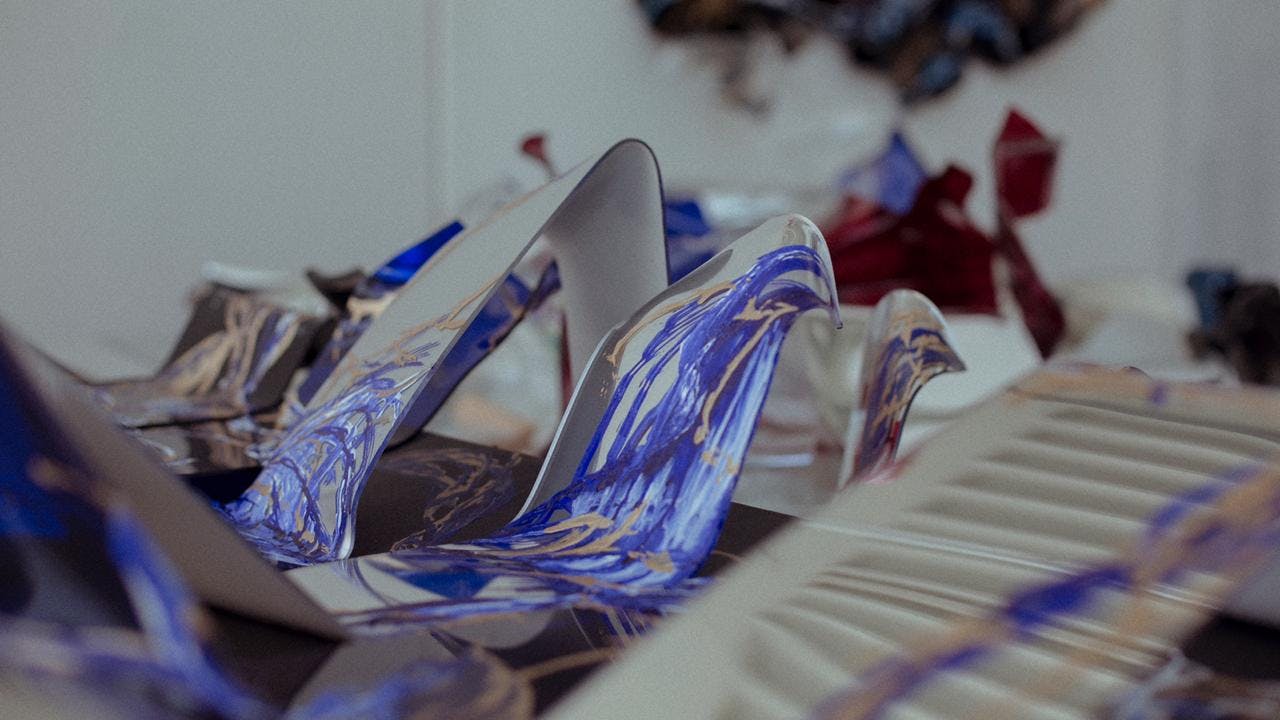 Having studied fashion business, how come you decided to turn to visual arts for a professional career?
I like to draw since i was a very little. I still remember that when I was a child, every corner of our house was filled with my drawings. My practice and exploration with other mediums of paint started very young — from crayons phase to oil painting, then changed to acrylic before exploring watercolor until now with ceramic paint. I would say that I'm mostly self-taught and I take painting as a getaway from my daily routine. So yes, painting has always been my greatest passion and pleasure and it didn't stop when I studied fashion business.
As a teenager, I discovered my interest in fashion and was facing self-doubts about being able to become a good artist. But already in my first semester in college, I realized that fashion had been a part of my life because of certain aesthetics involved. After graduating from college, I joined a group exhibition at dia.lo.gue gallery in Jakarta. From that moment on, I was convinced that this is what I have always wanted to do and that painting was the right medium to express my thoughts and explore myself.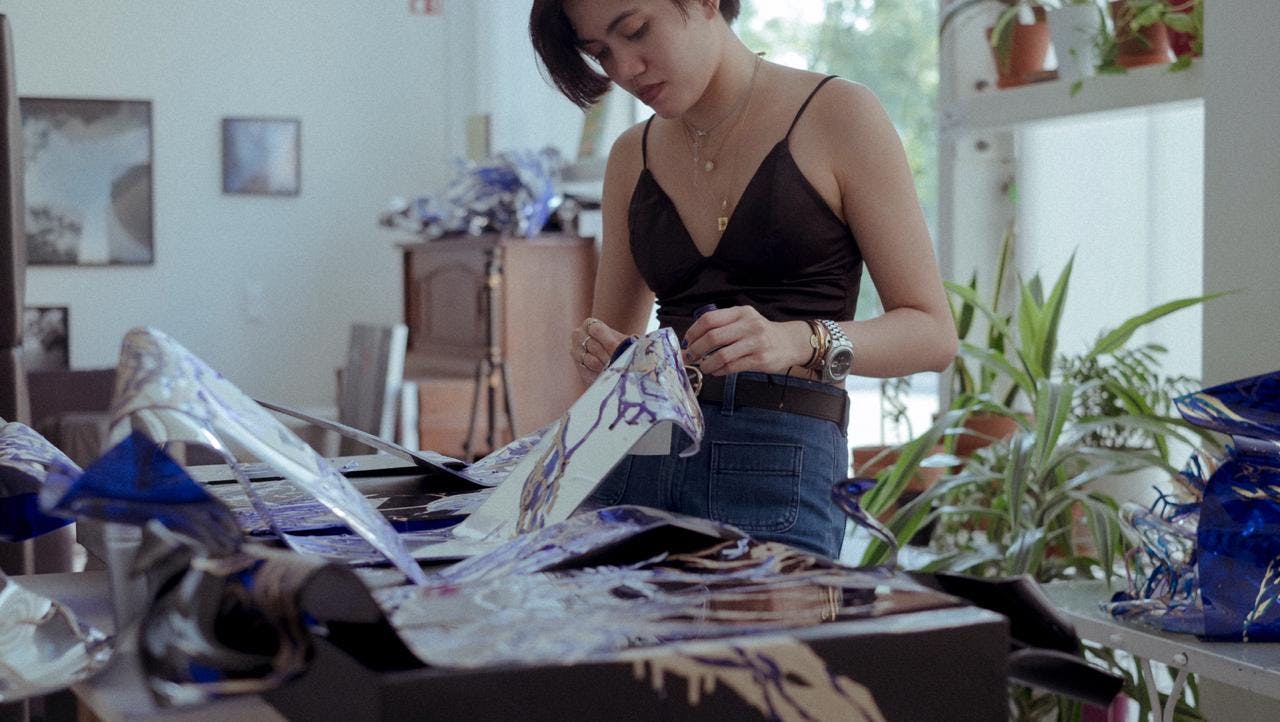 Talitha preparing for her upcoming exhibition | Berlin, August 2019 © Irma FS
Have you ever had a moment when you questioned your decision entirely?
No. I don't think that there are wrong decisions, it is all one process that makes you who you are entirely.
"She's always searching for connections to god; looking for his tracks in each worldly creation as well as the process of creation which she continually reviews in her work. She wants to explain scriptural concept in a science vocabulary." Taking one of your quotes, how do Science and Spirituality come together in your (current) work?
I like to paint forms that are similar to our blood veins and other physical creations like roots in trees, branches, our retina, superclusters up there and microcosms in every detail. The physical and the non-physical in every living creature and the whole system in this universe have the same patterns because we are all interconnected from the same source (same creator i.e God). In the same manner — consciously or unconsciously — all of my creations are interlinked and have the same character.
This is my concept about God. I realised that humans sometimes like to project themselves as god. That is why I play with a lot of media which have a reflection — like mirrors or glass — as a process of going inwards to look at the unseen inside of oneself. And to pick up the irony that we human beings tend to create our own illusion and then can't detach from it. That's what is happening in our world right now: we tend to be attached to our screen phones and social media that for me are another dimension.
Additionally, I choose a lot of blue color in this series because it symbolised the spiritual state of mind. The process of making the series itself was very intuitive and organic. There are no sketches. It was like a meditation process where I only breathe and trust the moments and the process.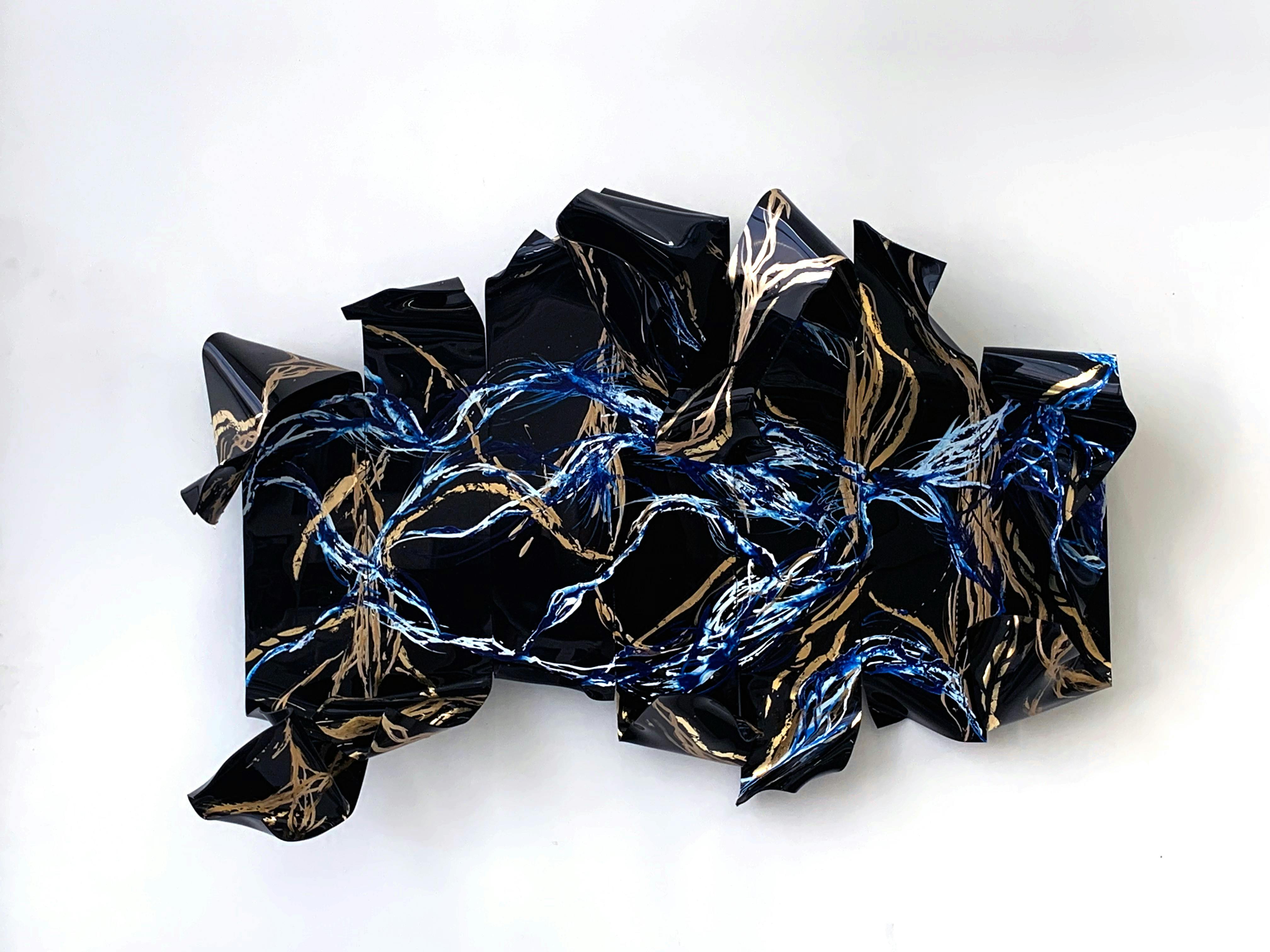 Artwork from series Precārius, Talitha Maranila | Berlin, August 2019
Do you think that your cultural heritage is shaping your understanding of this interrelation and your idea of art?
Yes absolutely, Javanese culture is in my roots. I've always been familiar with Javanese mysticism since I was a kid. Unconsciously it has definitely affected my fundamental norm and the way i see things.
Why is your work relevant?
With my work, I try to question which kind of future humankind will have with the current existential issues we are facing.
The title of your project here at the residency is "Precārius". Can you explain to us a bit more about why you chose it?
Precārius derives from a latin verb that means "prayer". This new artwork series that I'm preparing for the residency solo exhibition is basically part of my own journey of self-reflection. For me, to look inwards is another act of prayer because you are constantly talking to yourself and evaluating yourself as if you were talking to god or a divine energy. Something that is unseen but you can feel it and you have some connection to it. I keep reconnecting to myself again and again.
What should visitors expect from the upcoming exhibition?
The unexpected.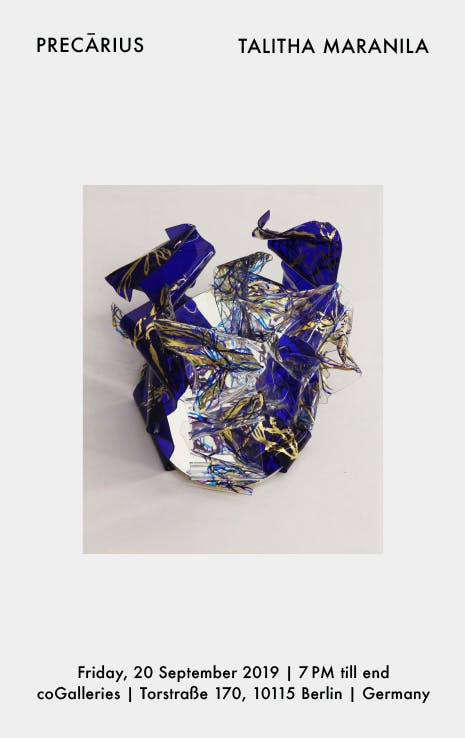 On 20th of September the solo exhibition "Precārius" is going to be open at coGalleries, where Talitha Maranila's latest works will be on show until September 30th, 2019.