Peter Wendel grew up in Majorna and Masthugget in Gothenburg (Sweden). He works as an artist in Gothenburg and Berlin. In his projects, Peter evokes hidden memories which are then processed via black and white images where the camera becomes a sketchbook and the postprocess are adding the feelings. We sat down with Peter to discuss his ideas and his inspiration.

Peter selecting images at the studio for his exhibition - From within
From within - Go backwards to move forward by Peter Wendel
The exhibition "From Within" showcases images from Peter Wendel's books "Behind the sofa" and soon to be released "Missing Pages". Peter travels back in time to meet himself as a 10 year old boy. The black and white images reveal the feelings that come out in the dialog between a boy and himself as an adult.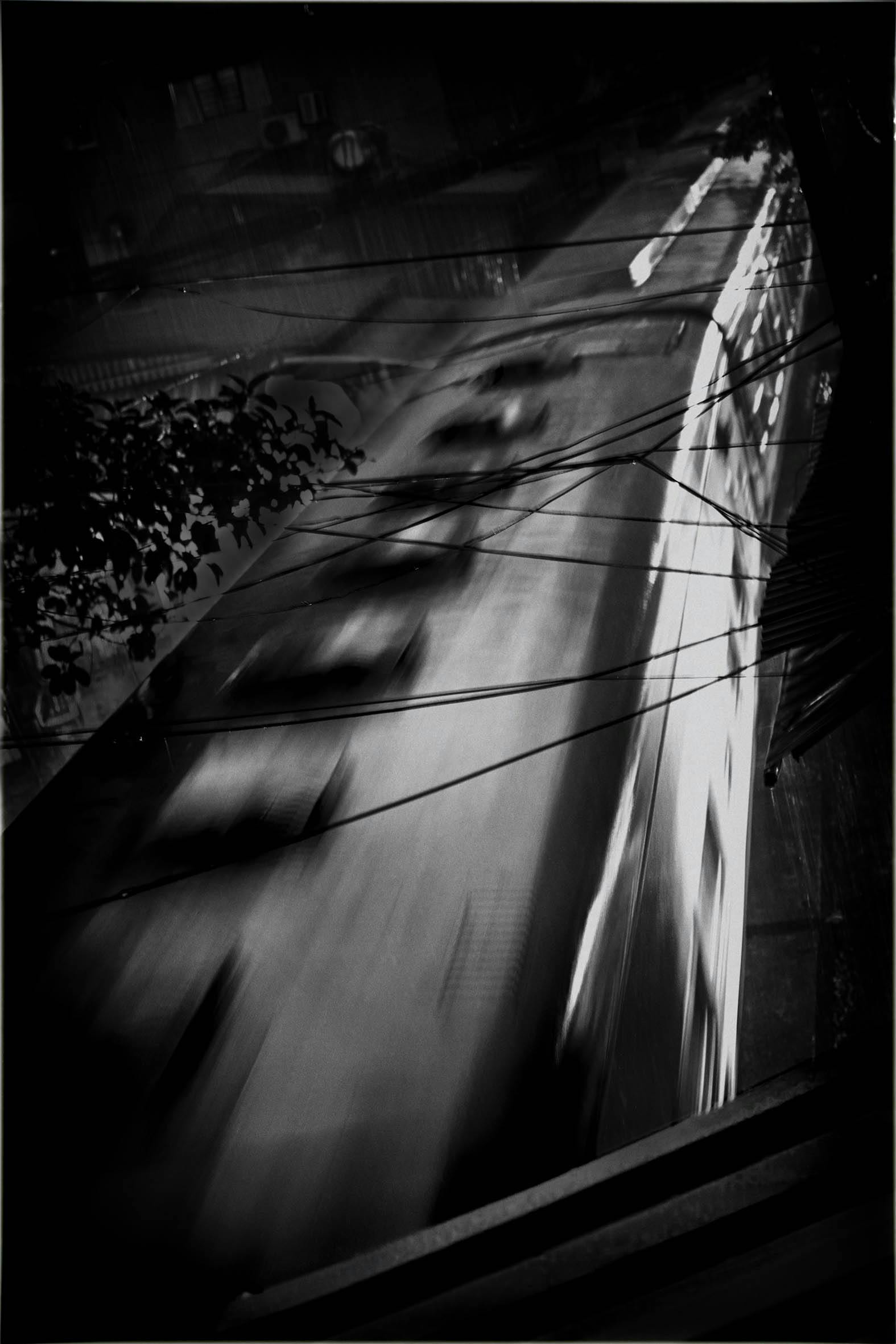 A work from Peter´s exhibition - From within - From the book - Missing pages
Peter, your main artistic practice is based on photographic images, especially dark images. On your website it says " He likes dark pictures and constantly asks himself if it is possible to make the picture darker.." Can you elaborate on this?
Since I understand that it is my feelings that I want to convey in my imagery, and that it is currently a dizzying process that I am in, perhaps the blackness gives more justice to what I feel.
Tell us a bit about your current exhibition - From Within.
When I was doing a project in Tokyo I realised that I am not a documentary photographer, instead I use the camera as a tool of self-reflection. In my exhibition "From within" I portray the emotions that come up when I go back in time and meet myself as a 10 year old. Emotions that I should have treated when they arose but which until today have been suppressed.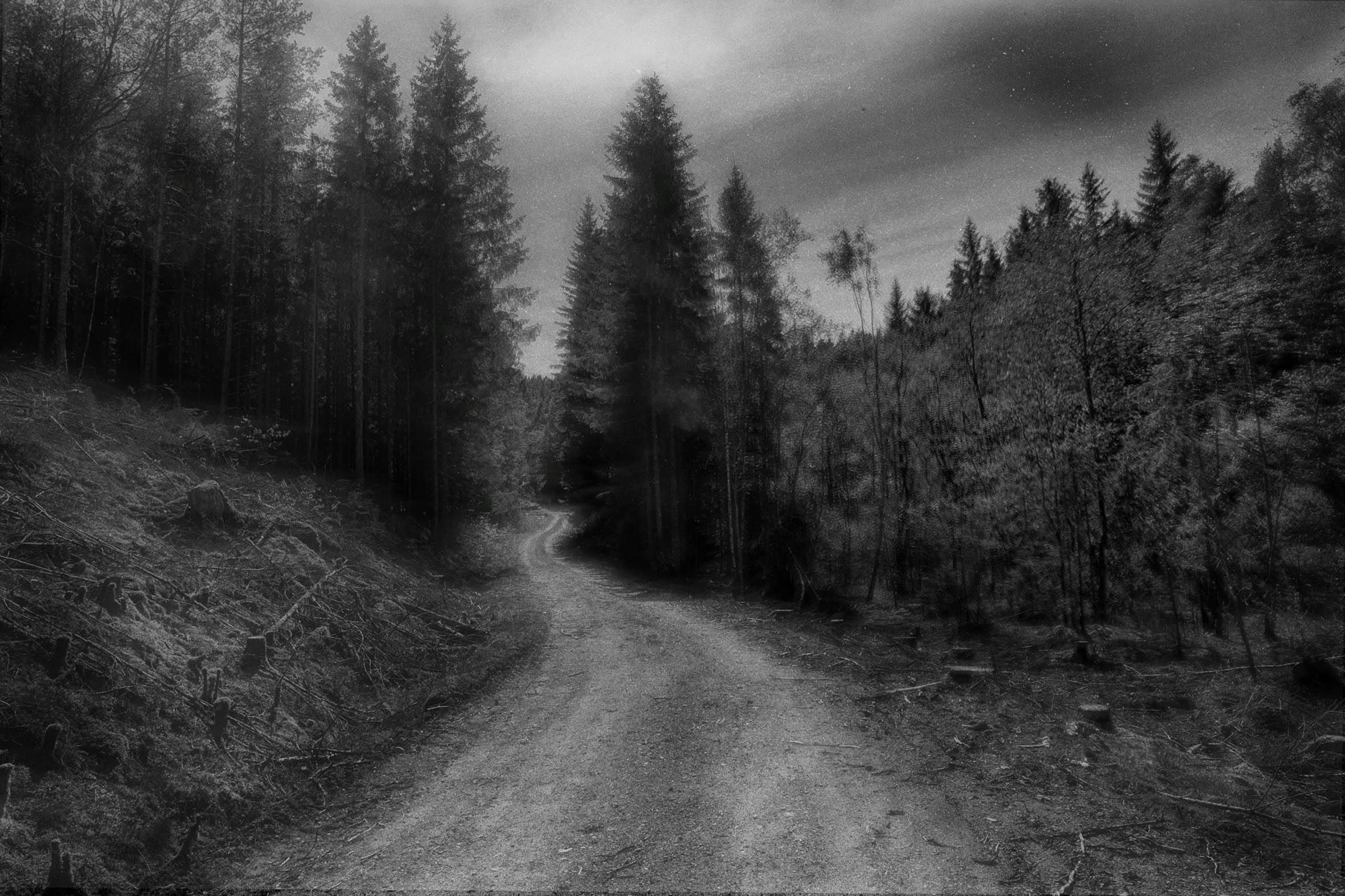 During your preparation here at the studio I was impressed by the way you were using the space and how you were dealing with the image selection. It felt like swimming inside of a black ocean of images.
Yes, it's nice to be in an artist residency that injects energy into this selection process.
You have chosen to come to Berlin to create and show this work. Do you have specific reasons for this and in general how is Berlin in comparison to Gothenburg?
Berlin is close to my heart. It was here a few years ago that I dared to take the step of developing my photography into what it is today. Berlin still gives me energy with its permissive atmosphere in art, which Gothenburg is not close to, or maybe it's because I live in Gothenburg ...?
Do you have artistic influences?
My sources of inspiration, I have noticed change over time. But at the moment it is, among other things, pictorialists such as Clarence H. White, Alfred Stieglitz, Robert Demachy, and Edward Steichen. But also contemporary photographers such as Anders Petersen, Michael Ackerman and Antoine d'agata.
Tell us about your medium photography
My exhibition "from within" contains most digital images. The next book / exhibition will most likely be based on images from Holga-, Pinhole- and Hasselblad cameras.
"I want to reach the source of my art and I am ready to stay in the pain (need & fear) to meet who I am and not who I have become".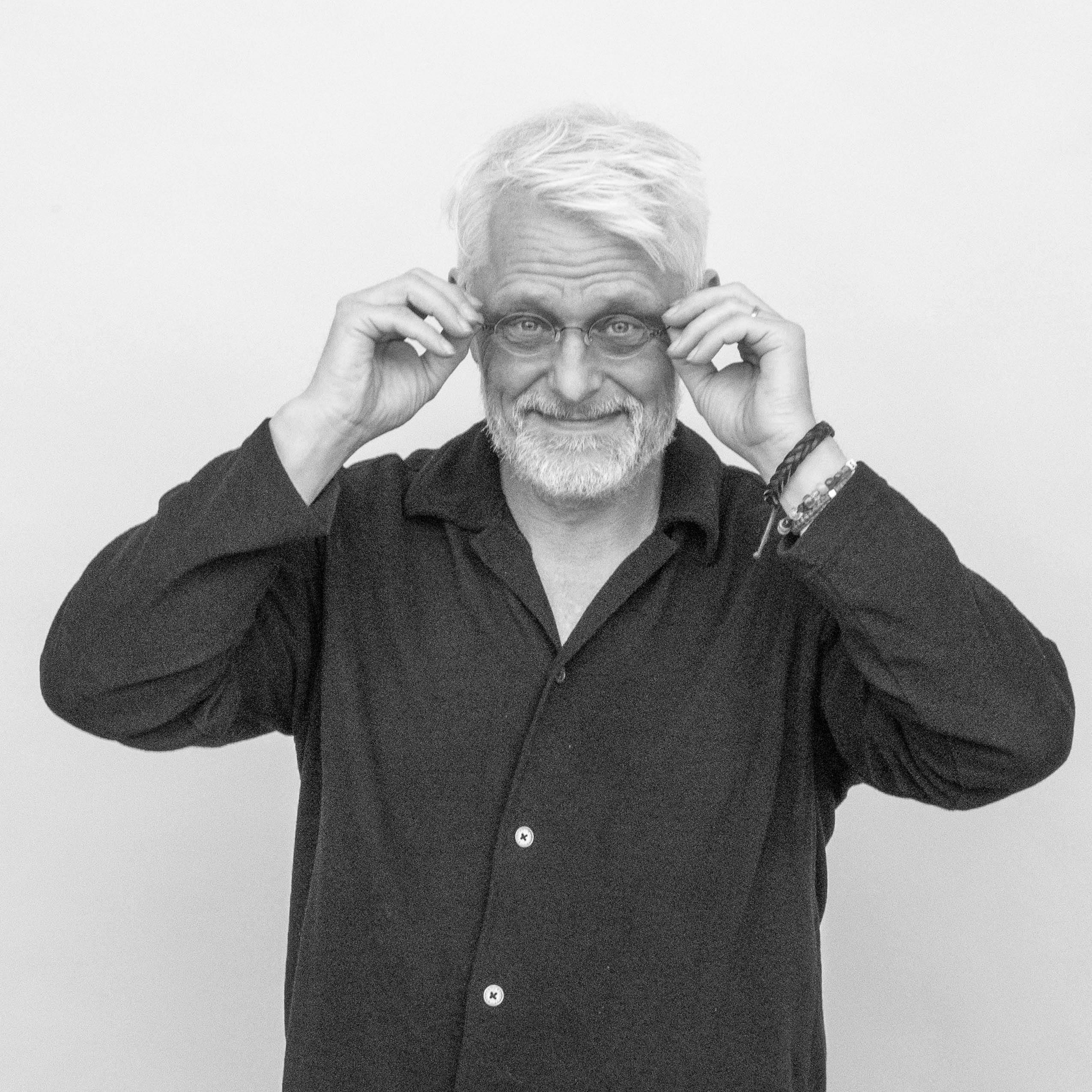 Wednesday November 3rd - November 7th
The opening reception is from 6 - 10 pm at Torstraße 170.
More info on Peter Wendels work: