In collaboration with the Berlin-based curator Keumwha Kim, founder of Keum Art Projects and with the generous support of the Jeonbuk Culture and Tourism Foundation, we were able to host the grand solo show in our Berlin art gallery. Kim is one of the many Korean artists curator Keumhwa Kim has introduced to the Berlin art scene through Keum Art Projects, a platform that aims to promote Korean art in Berlin and foster an intercultural dialogue between South Korea and Germany.
Apart from established artists like Lee Bul, whose sculptures and installations have traveled the world, contemporary Korean art remains little known outside its native country. Partly in response to that, Keumhwa Kim started her project in 2013 and has been successfully championing contemporary South Korean artists in Berlin. The Asian continent has an incredible history when it comes to fine arts, and Asian art is garnering more and more interest on the international art scene but there's still a long way to go. The Western art world needs initiatives like Keum Art Projects to better grasp Asian contemporary art. Even more so in a creative hub like Berlin.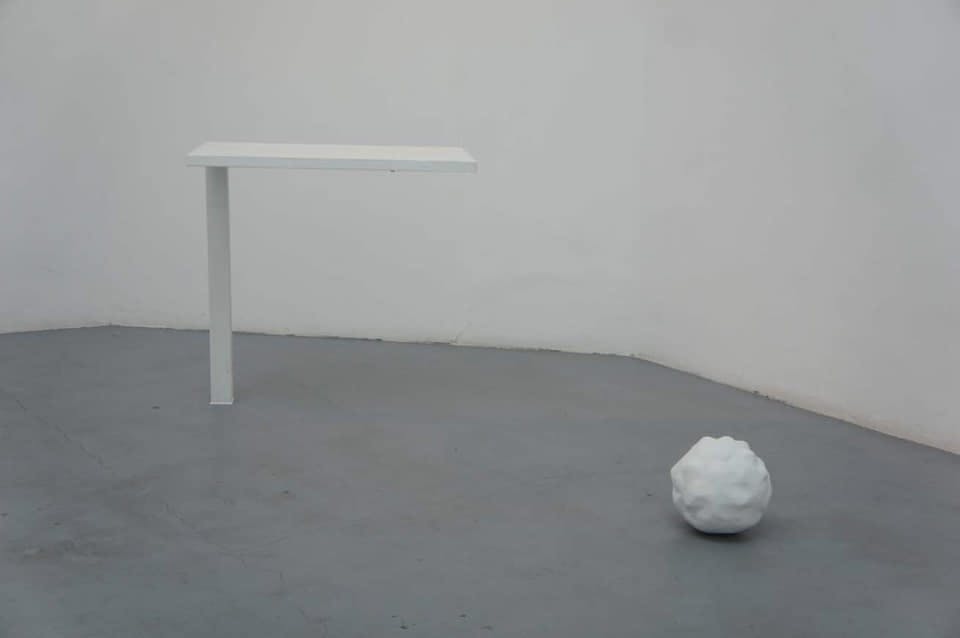 All total of the 50 testimonies Kim collected during his exhibition effectively served to inform his work. This body of words paints a very heartfelt picture of human existence. "Hunger, Beauty, Angry, Dust". "tequila, sex, forgiveness". In fact, with this very poetic and simple gesture, Kim succeeded in touching upon some universal topics. Instructed to respond in less than five words, visitors built an insightful work that just begs to be discussed. It tells us a lot about life, about our hopes and misgivings.
The theme of human existence is central to Kim's work. From sculpture to drawing, he uses his art to question the meaning of life and to expand its various significances. 'Fingertip', Kim's first solo show in Berlin and Germany, offered a subtle portrayal of an important facet of human life - its fragility. The starting point for this exhibition was Kim's desire to reawaken his "fingertip senses", in particular that of his left hand which causes him a lot of discomfort. He captured this physical limitation in one drawing, Awkward strangeness, Muscles on my body, which he made using that left hand and therefore confronting his pain.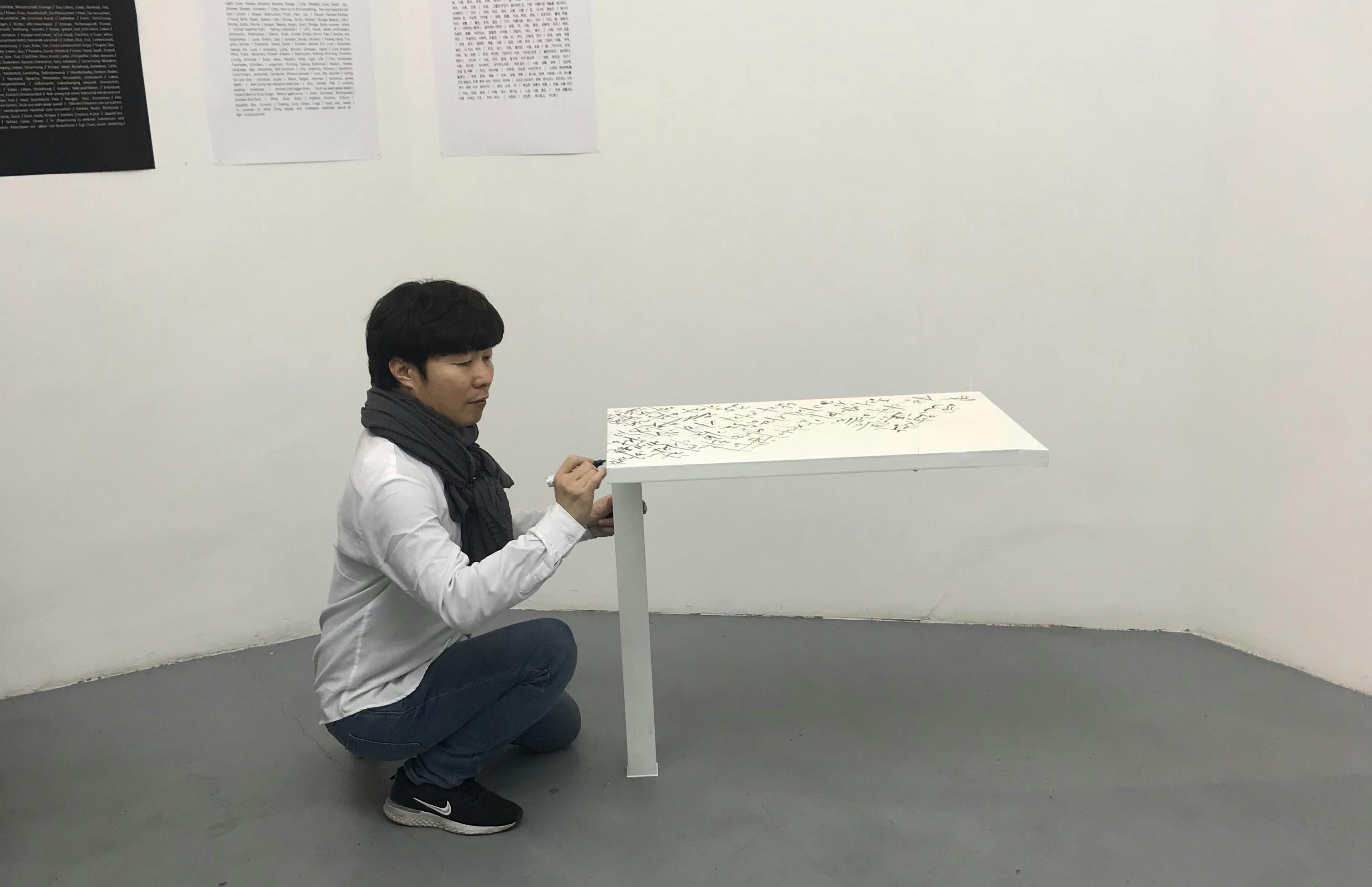 One of the sculptures, a one-legged table, served as a perfect reflection of our faculty to live despite our imperfections. It stood in the middle of the art gallery, against all odds, and reminded us of how our flaws reveal our inherent fragility. The poise in these pieces is echoed in Small Attention, a series of drawings which documents Kim's ongoing relationship with ordinary, everyday objects. He brings forward their grace with a combination of energetic strokes and fragile lines. The subdued intensity of Kim's work feels much like a fingerprint, a small token of human life filled with intent.
For the closing of his show at coGalleries' space, Kim surprised the audience with a thoughtful performance entitled 'One person, Two persons' that hinted at his new foreign audience. Throughout the exhibition's time span Kim asked visitors to write down words that defined human beings. During the performance three audience members read them out-loud as the artist inscribed them onto his artwork 'Table', a one-legged table that serves as a metaphor for human's incompleteness. Hearing the words read out loud lent them a particular weight and each lingered in the air as it was repeated in every language. "monkey with bigger brain". "Feeling, love, chaos". Some made people laugh, others made them feel a little sad.