coGalleries is looking for talented visual artists in the discipline of: photography, drawing, collage and/or painting. We are offering our Studio Space in Villa Heike for a period of 1-2 months, starting 15.04.2019. The selected artist will participate in our Mini Art Fair in June 2019 at our gallery space in Berlin-Mitte and possibly in further group and or solo exhibitions (to be defined together). As a reward we expect a donation of an artwork to the companies art collection. The studio will be equipped with furniture and a tea kitchen. Living is not possible there, it´s a pure working residency!
Studio Villa Heike
The Villa Heike is a three-story Prussian Villa, studio and office building in Berlin-Alt-Hohenschönhausen.
The Prussian villa and the area surrounding it once belonged to the industrialist Richard Heike. From 1911 Heike began building a large industrial site consisting of a Machine Factory, a living and administrative building (the Villa Heike) and a factory storage. Heike lived on the top floor of administrative building with his family, while the rest of the building was used for administrative purposes as well as functioning as a showroom for his machines.
After years of being abandoned, the Villa Heike was renovated in 2015 and was turned into a multi-functional building with large functional units, studio's and offices. We are happy to announce that we can use a beautiful two room studio on the second floor of this rich-in-history building. The studio has big windows with a lot of natural light, a high ceiling and grande white walls to hang your artwork.
The villa also full different types of studios which houses all kinds of artists and is located in a vibrant area full of creative people. This is the perfect place to be focused and get inspired while working on your art.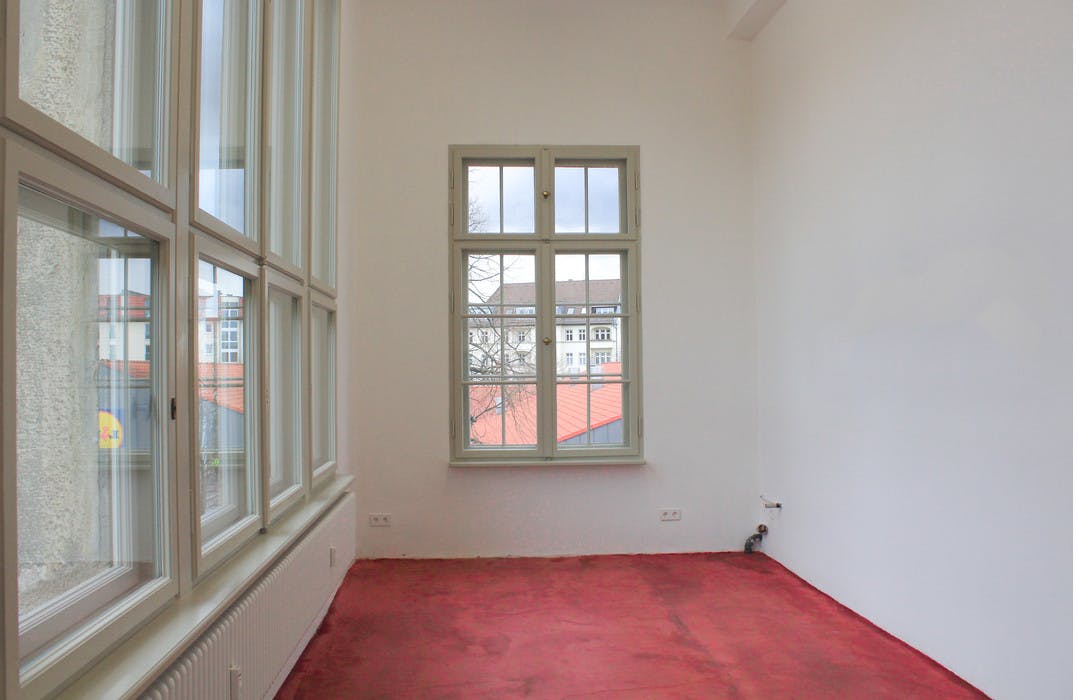 The small room in our Studio Space at Villa Heike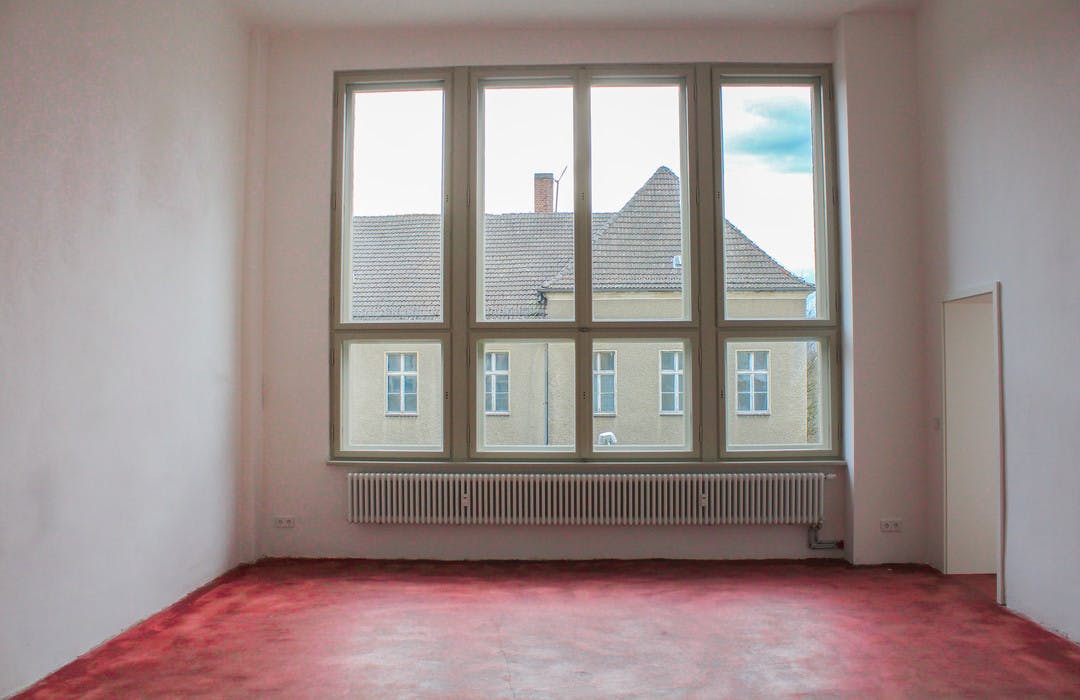 The main room of our Studio Space at Villa Heike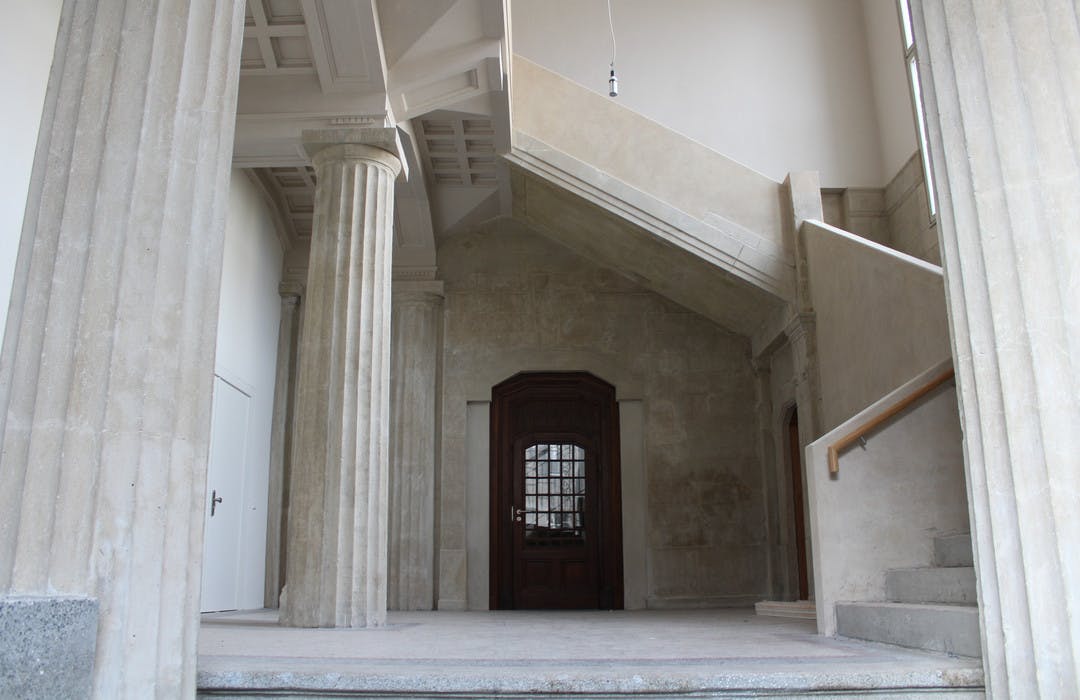 The entrance hall of Villa Heike
How to apply?
Applications are closed!
✉️ Sign up to our Residency Newsletter and be the first one to know about our new Open Calls and Artist Opportunities by clicking here.