Focus on Private Art Tours in Berlin
Though these historical places may now be clearly indicated, at the time, only a few local art connoisseurs would have known where to find them. An insider's knowledge of an art scene is precious no matter the era. Even today, at a time when platforms like Instagram offer us glimpses of artists' processes, there is nothing better still than to set foot in an actual studio or emergent gallery. To smell the fresh paint or get the very first look at a finished artwork. There are so many exciting artistic spaces in cities like Paris, London, Berlin, or Florence that an untrained eye is simply unable to locate. Finding the right person to guide you on your trip can turn an ordinary getaway into a memorable artful experience.
Discovering a city through the lens of its contemporary art spaces will give any visitor an authentic feel of the local culture and vibe. Of course, there are some institutions that every visitor can easily identify on their own: the Tate Modern when in London, the Louvre when in Paris, and so on. What makes a trip really special though is those places that are off the grid. While it is true that one can stumble upon a trendy gallery by accident, the chances are very low in cities as vast as Berlin. It would be a shame to miss these one-of-a-kind contemporary art spaces and the opportunity to meet some unique characters - artist, curators, collectors - shaping the local art scene. Sometimes the most spectacular art collections or exhibitions can be found in the most unlikely venues: an elegant bunker in Berlin, a secret cobblestoned lane filled with street art in Paris. A private art tour gives visitors the best of both worlds: a little bit of the essentials, and a lot of the extraordinary, truly expanding their creative horizons.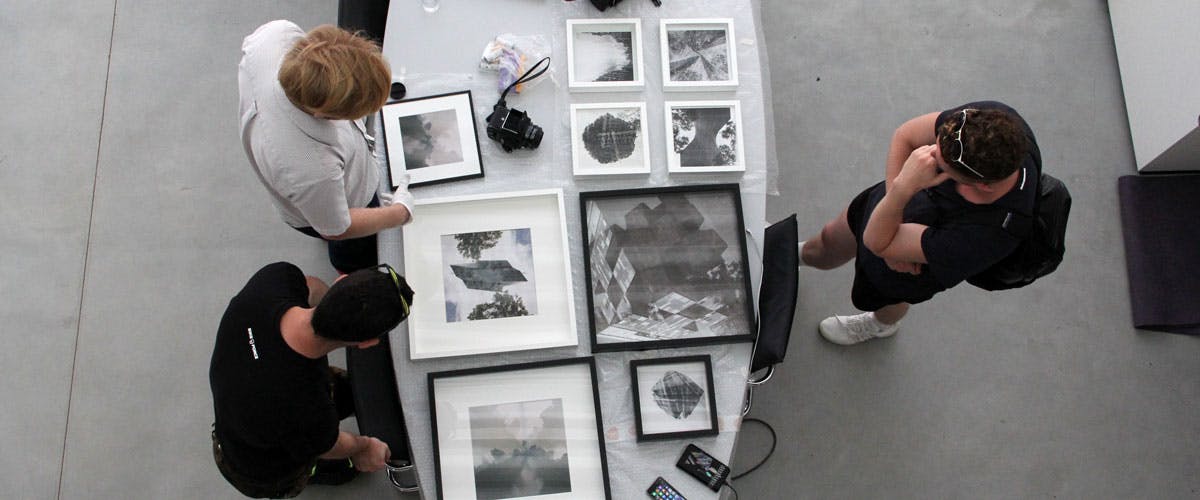 Tailored to your specific requests, private art tours are carefully curated to make the best of your time. Skip the gruesome Internet research to try and locate the hidden gems. Stroll down that one street where actual locals meet in their free time. No need to buy tickets for shows or museums in advance, figure out transportation, nor wrack your brains to put together the most noteworthy itinerary. All you have to do is show up with an open mind to encounter and enjoy some of the boldest creative spirits a city has to offer.
These art tours will bring you to the most vibrant galleries of the city, not the most obvious or long-established. These are the places run by people always on the lookout for the latest trends. Discover overlooked neighborhoods and spaces local art experts swear by. Meet artists in the comfort of their own studio, where you can ask them all about their pieces and what keeps them up at night. This is the opportunity to indulge in "slow looking" at select artworks, with a glass of champagne in hand. You will find yourself leaving with a piece of the city, not a common souvenir or a soulless museum gift shop item - but rather a whole new perspective on art and creativity.
With your choice of artistic medium, a private art tour is the perfect way to escape the daily grind in style. If you like the idea of a sophisticated tour where you will feel like an art world insider for a few hours or days and making new connections with locals, creatives, and like-minded travelers, then this art experience is for you.
Click here to book now.